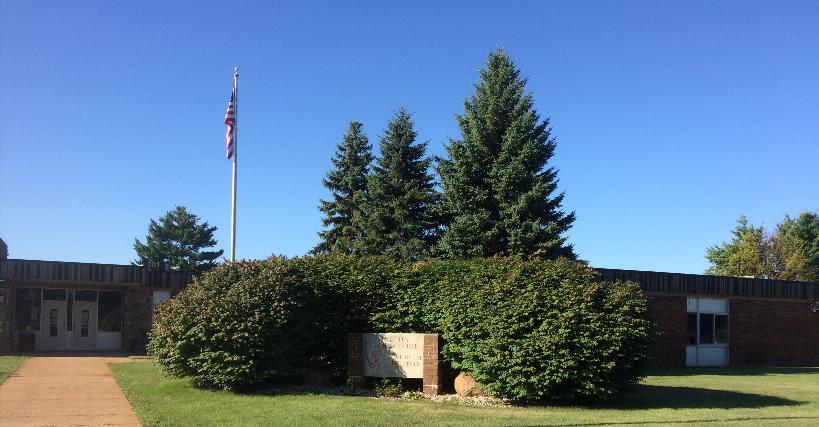 announcements
THURSDAY, NOVEMBER 19, 2015
HAT DAY this Friday! Let's be thankful for our last Friday in November and celebrate by wearing a favorite hat!! It only costs a dollar. NHS members will be located between the office doors and Mrs. Olson's room before school to collect money & give you a sticker.
ATTENTION STUDENTS: NEW! DISC GOLF CLUB, Sign-ups outside of the office. If you are interested in signing up, PLEASE sign up by Friday.
ALL STUDENTS: This Thursday, November 19 Mad House presents the SOLID ROCK Strength Team. Watch in amazement as they break cement blocks with their hands, blow up hot water bottles until they burst, bend steel bars, roll up a frying pan, lay on a bed of nails with someone from the crowd standing on them....and MORE! It's all happening tonight 6-8 pm. Any students Students 14-18 are welcome. Check out posters in the school for details and location or go to www.madministries.net. For students in the outlying areas North of Muskegon, there are rides available on the Mad House bus or van. This is a Free Event.
VOLLEYBALL: FRESHMAN, JV & VARSITY Volleyball Banquet, TONIGHT, November 19th, at 6:30 pm in the High School Library.
VARISTY AND JV FOOTBALL PLAYERS: Football Banquet is TONIGHT, November 19th at 6:30 pm in the cafeteria. Please grab an information sheet on Mrs. Goyings desk to see what you need to bring.
STAFF vs STUDENT - BASKETBALL GAME MONDAY, NOVEMBER 23rd at 7:00 pm. HIGH SCHOOL GYM- All proceeds will be donated to the Elf Project to help families in our community!
ATTENTION STUDENTS: Purchase your student section shirts NOW. Shirts will only be available for pre-orders. Shirts are $20 and become your season's pass for all HHS athletic events. Pick up order forms from Mrs. Wosinski or in Pride time.
ATTENTION: "ENJOY LET 'EM ROLL FOR HOLTON" ENJOY GREAT FOOD & FUN ULTRA COSMIC BOWLING AT - NORTHWAY LANES - November 27, 2015. at 9 pm.- MIDNIGHT! Pizza, Pop & Unlimited Bowling. $15.00 per person or $55.00 for family of 4! Tickets NOW AVAILABLE IN THE OFFICE! Tickets also, available from Rachael Moreen, Mikayla Cross or Savannah Cressman.
JUNIORS & SENIORS:
Army Rep visit on TODAY, 11/19.
Seniors who have not yet signed up for Remind 101 from Mr. Frechen, please text @holtonse to 81010.
Juniors who have not yet signed up for Remind 101 from Mr. Frechen, please text @holtonj to 81010.
The GVSU campus tour is December 4th and the Ferris State campus tour is December 8th. Please complete and turn in your permission slip and paragraph essay by Monday November 23rd.
SENIORS: SCHOLARSHIPS AVAILABLE:
"Aspiring Fashion Professional" $1,000 Scholarship for students interested in pursuing a fashion degree at an accredited post-secondary school or college. Interested students can visit this link www.fashion-schools.org and find the scholarship located at the bottom of the page.
The "Aspiring Animation Professional" $1,000 scholarship. Awarded to students that are interested in pursuing an animation career path at an accredited post-secondary school or college. Visit http://www.animationcareerreview.com/ to find eligibility information along with the online application. The scholarship will be on the right side of the page.
SCHOLARSHIP: The Disability Attorneys of Michigan are offering a $1,000 scholarship for high school seniors whose parent(s) and/or guardian(s) are currently receiving disability benefits through the U.S. Social Security Administration (including Social Security Disability and/or Supplemental Security Income programs) and/or the U.S. Department of Veterans Affairs (including service-connected and/or non-service-connected pension programs). If your parents are receiving benefits, please grab application information from Mrs. Wolfe's bulletin board. You can also get more information from their website at http://damichigan.com/resources/disability-attorneys-of-michigan-ssd-scholarship/
For more scholarships, be sure to check the bulletin board outside Mrs. Wolfe's office. Applications and information are added as they become available. Double-check the qualifications required before applying.