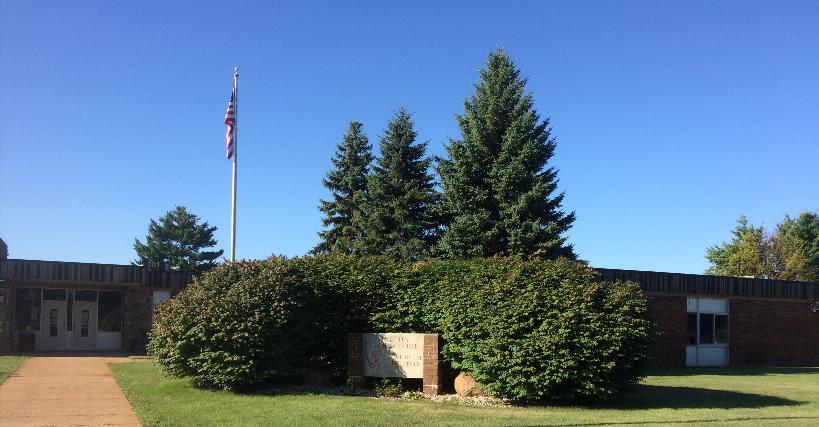 HiGH SCHOOL ANNOUNCEMENTS
Thursday, September 18, 2014
Students: Please remember to turn in your concussion, emergency and lunch forms to the office.
Students if you are driving vehicles to school: Please stop by the office to purchase a parking permit. If you have the same vehicle with your permit from last year, you do not have to purchase a new permit.
Fall Sports pictures are scheduled for Thursday, Sept. 25th @ 2:30pm: Cross-country 2:30pm, V/JV Volleyball 2:50pm.
Seniors: Jostens will be having a class meeting at 8:00 am Thursday, October 2nd for your graduation cap and gown orders. They will return on Friday, October 10th during lunch (11:00-12:30) to collect the orders
Hunter Safety classes will be held on Sept. 22, 23 and 29th. Please stop by the office for more information.
Driver's Training Seg. II will be Oct. 4th, 6th and 7th. Please stop by the office and sign up for the dates and times you need. A letter was also mailed to your parents this week.
If you are a high school student interested in traveling to see Art Prize on Thursday October 2nd along with Mrs. Olson, and the middle school, see Mrs. Olson. 12 student spots are available and will be chosen by interest and an essay. If interested, stop by Mrs. Olson's room for the information.
Picture retakes are scheduled for Thursday, October 9th.
2014 Seniors: Yearbooks are in for the 2013-14 school year. Please stop by the high school or call after 2:30 to pick up.
Holton is looking for great writers! Sign up with Mrs. Felt if you're interested in showing off your writing skills and competing against other talented writers from other CSAA schools. There is a sign-up sheet on the library windows for those students who are interested. Please see Mrs. Felt if you have any questions or would like more information. This year's CSAA Writing Competition kicks off October 16 at Big Rapids High School with fictional journal writing.
Any boys 8-12th grade that is interested in cheering for the Power Puff game on Oct. 5th. The practice will be this Sun. Sept. 21st from 5-6 p.m. at the MS/HS track. Cost is $20 and you will receive a t-shirt and a 5x7 cheer team picture.
Here is the HS School Supply List for the 2014-2015 School Year:
High School Supply List 2014-2015
Information will soon be out regarding reissuing Chromebooks to the 9th-12th Grade for the school year. Don't forget your $25 for damage protection.