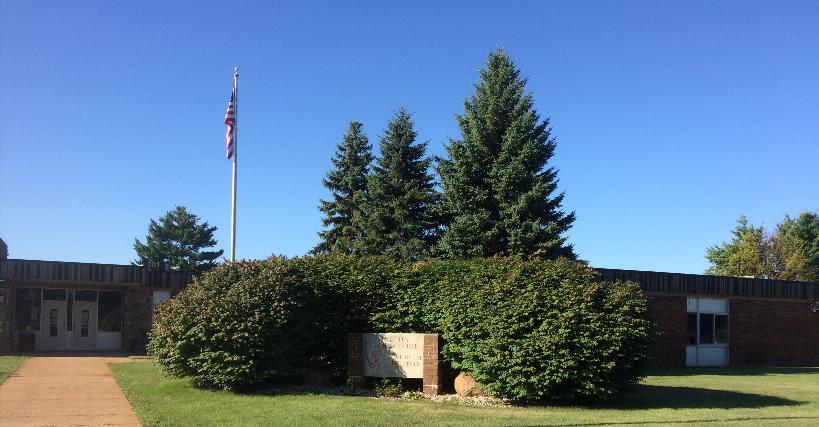 announcements
THURSDAY, APRIL 28, 2016
Color Run
The 2nd Annual Color Run will be held on April 30th at the Cross Country Course at 9AM. Don't miss this annual Fun Run! See a Music student with questions.
Senior Awards Night: is coming up soon on Monday, May 2nd at 7PM. Seniors please remember to dress up for this important occasion! :)
Color Guard: Attention students in grades 8th-11th grade: There are available spots in the Holton Color Guard for this coming season!
If you are interested in joining the Color Guard, please get an audition form from the MS/HS office and be available for auditions on Thursday, May 5th and Monday, May 9th after school in the Band Room. Day One of auditions will consist of learning a short routine and on Day Two you will get the opportunity to perform what you have learned. No previous experience is necessary, but dance experience is helpful. See Mrs. Thompson or a current Color Guard member with any questions.
Attention Sophomore Athletes: The MHSAA is accepting applications to be on their Student Advisory Council. The Council members are asked to do the following during a two year term: Act as the voice of Michigan's student-athletes. Serve as a student sounding board for the MHSAA's Representative Council. Assist in planning Sportsmanship Summits, Captains Clinics, Battle of the Fans and other student leadership events. Help with medal ceremonies at MHSAA championship events. To be on the Council you need to have the following: Complete the official application, including the three short answer questions.Be a junior in 2016-17. Have a cumulative GPA of at least 3.0. Be available for all scheduled meetings, and possibly available for other commitments. Submit a letter of recommendation from an athletic director, principal or other school administrator stating why the candidate should be selected to the committee. Please see Mr. Nummerdor for an application. This is for both Female and Male athletes that are current sophomores.
Attention Boys Basketball Players: There will be open gym Sunday at 6:30pm! Open to all players interested in playing boys basketball!
ATTENTION ALL POTENTIAL ATHLETES FOR NEXT SEASON: The annual Sport Physicals held at school will be May 4th starting at 8:00 am. The cost is $12. Athletes, you will not find a better price. The physical will cover you for all of next school year. No need to rush over the summer or fall to get one done. This is for High School and Middle School athletes. Please pick up a MHSAA physical slip before May 4th as there is a portion that needs to be gone over with your parents and has to have their signature.
SENIORS: Are you checking & applying for scholarships? There are new ones on our website and some with fast approaching deadlines.
SENIOR REMINDERS & CHECKLIST:
*Jostens has delivered graduation products, caps & gowns, if you have not received yours it is here in the office! Your balance must be paid in full in order to receive your products. No checks! Cash or money orders ONLY! Payments can also be made online with a Credit or Debt Card.
*Don't forget Mr. Frechen. He needs to see your college acceptance letters & scholarship awards.
*Baby pics, Senior Pics & a Will for the yearbook… get them to Kayla Nye, Alyssa Bitson or Mrs. Olson today.
*Scholarships! Check the website. Check the bulletin board outside Mrs. Wolfe's office. Check your e-mail. Then apply!!
LOST & FOUND IS HEAPING AGAIN! PLEASE CHECK TO SEE IF YOU HAVE LOST ANYTHING!
SUMMER JOBS:
Michigan Adventure: Your summer job can also be your summer fun! You just need to work at Michigan's Adventure. With positions including lifeguard, merchandise, foods, rides and games, you can spend all summer making new friends, making people smile, making memories, and making some extra cash. Plus there's flexible scheduling and unlimited visits to the all the coasters and slides you can handle, all summer long. So if you're 16 or older, apply online today at MI adventure dot com or visit your counselor for more details.
Volunteers Needed! The Lakeshore Museum Center: is looking for energetic and responsible high school students ages 16 and up to act as counselors for the museum's free annual summer day camp, Enviroworks. This popular program includes activities and experiments in both history and science to make learning fun for area children. The counselors are responsible for helping the children, ages 6-11, with the experiments, guiding them through the activities at various Museum sites, and enhancing the children's learning.
We believe this is a wonderful opportunity for students to interact with the community and to give area children a memorable experience at the Museum. Any students interested may call the Program Manager, Jackie Huss, at (231) 724-5526, or email her at jackie@lakeshoremuseum.org, with questions or to sign up for one or both sessions.
BLUE LAKE FINE ARTS CAMP: As one of the largest seasonal employers in West Michigan, Blue Lake Fine Arts Camp is currently seeking candidates for positions in Production, Camp Store, Snack Bar, and Food Service for the 2016 summer season.
Seasonal jobs include entry level and leadership positions up to 40 hours per week. Ideal candidates are enthusiastic, positive, hard-working, and willing to learn.
This is an exceptional opportunity for resume-building experience. Candidates must be 18 years old by June first, and Blue Lake is an equal opportunity employer.
More information and application materials can be located online at: www.bluelake.org/jobs. Flyers for our camp store, snack bar, and food service positions can be printed from here. Feel free to contact us for more information at 800-221-3796.