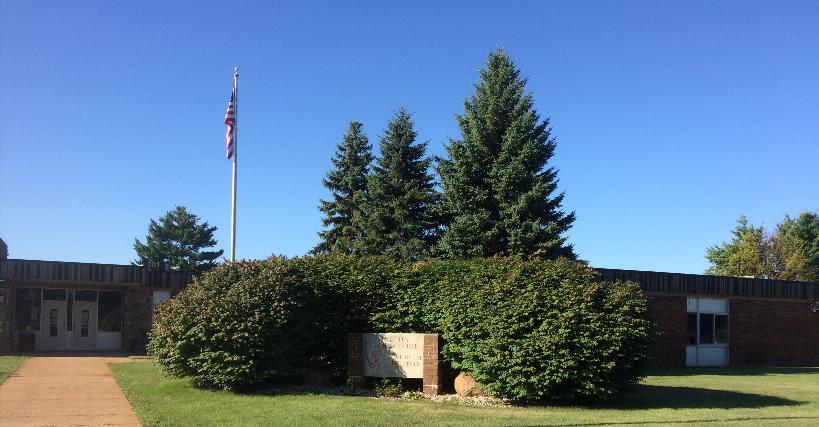 announcements
Thursday, September 21, 2017
GOOD MORNING!
If you are interested in seeing the TONY AWARD winning musical "WICKED" (NOV. 2nd) sign up on the office window and get the permission slip and information from the office. Mrs. T has chocolate candy bars for a fundraiser that will help pay for the trip! See her for more details.
GIRLS: Grades 9-12 that want to play powderpuff must attend the sign-up and practice this Sunday, September 23rd at 6-7:30 at Red Devil Stadium. Any questions please see Haylee Brant.
M.A.D. HOUSE KICKS: For the 30th school year M.A.D. HOUSE KICKS of off another great season. Any student 8th -12th grade are welcome to this high energy twice a month event. This week, along with the usual Skits, great music, crazy games, you can pig out with 100 other students one the annual M.A.D. House 60 foot banana split event, along with an awesome Rap, Singer and Dancer LEX TOLD from Uganda. You'll even learn some Uganda Dance Moves. It's all Free. Check out posters at school for info.
JERSEYS: The HS Student Council has a few leftover jerseys that you can still order and get imprinted. They are only available until Friday or until they are gone. Place your order with Mrs. Wosinski. The jerseys are $25 with an extra $5 for the number and $5 for the name. Order forms are at Mrs. Wosinski's door or high school students can ask the student council member who represents their pride.
PICTURE RE-TAKES will be next Thursday, September 28TH.
STUDENTS: If you are driving to school you MUST have a parking permit, please see Mrs. Goyings to get your pass.
STUDENTS: Please remember to turn in your concussion, emergency, technology and lunch forms to the office.
COLLEGE CORNER
UPCOMING COLLEGE REP VISITS:
College representatives will be visiting Holton throughout the fall. Juniors and seniors are invited to sign up outside Ms. Igl's office in the library. Sign up ends two days before the visit is scheduled. Please see Ms. Igl with questions.
Central - 9/21/2017, 2nd Hour 8:45am
Alma College - 9/26/2017, 1st Hour 7:45am
Grand Valley - 9/27/2017, 2nd Hour 8:45am
Uof M Ann Arbor - 9/29/2017, 3rd Hour 9:45am
Interested in Central Michigan University? Visit the campus for CMU & You Day, 2017!
See Ms. Igl to find out how you can get admitted right here at Holton after the visit on September 21st!
Scholarship Opportunity: The Horatio Alger Association of Distinguished Americans scholarship is for Seniors planning to earn a bachelors degree, has demonstrated financial need, has a GPA of 2.0+ and is involved in their community. Apply by October 25th, 2017. See Ms. Igl with questions.
SCHOLARSHIP OPPORTUNITY: William G. Coyne Memorial Scholarship Program - This opportunity is for seniors who are involved in community service, whose family is or has been a member of the Credit Union ONE, has a GPA of 3.0+, and plans to enroll full-time in trade school, 2 year, or 4 year degree program.