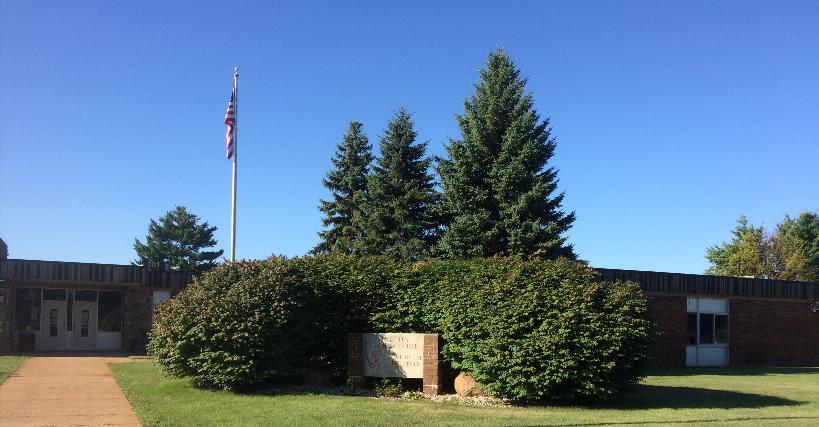 HiGH SCHOOL ANNOUNCEMENTS
Friday, October 24, 2014
Attention Seniors: Are you having a hard time paying for senior pictures? See Mrs. Olson for details.
Seniors: If you haven't turned in your Josten's order form for your cap and gown. Please turn your order into the office ASAP.
CALLING ALL ZOMBIES: Join the Knowsmoke Zombie Walk at the L. C. Walker Annex on Saturday, Oct. 25th at 11:00 a.m. The first 100 students to register will get a free T-shirt. Flyers are available in the office.
West Michigan Riptide 2014/15 Baseball is offering work outs with Hope College on Saturday, November 8th. This is for any players' age 14-18 years old. You do not need to play for Riptide or be a member of Extra Innings to attend. For more information please stop by the high school office.
The annual Fall Music Concert will be this Sunday, October 26th at 3p.m. in the Gymnasium. Performers will include the Beginning Band, Junior Band, High School Choir, and Marching Band. We hope to see you there!
Seniors! This is a reminder that your Sub Sale order forms and money are due Monday, October 27th. All money needs to be collected and turned in with your orders to Mrs. Younts. Thank you!
Attention artists, if you are interested in submitting and trying for the visual arts spot, for Showcase 2015, please see Mrs. Olson, for details, during red time this week.
Students are not allowed to have backpacks in the classrooms. The bags need to go in their lockers when they arrive at school. Students with Chromebooks may use the bags we provided or something comparable to protect the devices. Please treat the devices with great care. Any intentional damage done to school property will result in payment for repairs, suspension and referral to police. Treat School property with pride and respect. Thank you.
Sports, Prom pictures and student id's are in, please stop by the office to pick them up during transition or lunch times.
Facebook is not permitted to be used during class time if Facebook is used during class time the student may be sent to the RTC for disrupting class.
Attention all of you Talented Holton High School Students! The Annual High School Talent Show will be November 17th at 7p.m. in the cafeteria - if you would like to perform sign-ups are on the office window and Auditions will be held on Monday October 27th in the Band Room after school. See Mrs. Thompson if you have any questions. Hope to see you there!
Holton Class of 2016 is hosting a Cosmic bowling event on Saturday, November 29th from 9:15p.m - 11:30p.m. The cost is $15 per individual or $55 for a family of four. Tickets are available in the high school office, Ann Moreen or Northway Lanes. For more information please stop by the high school office.
COLLEGE BOUND Students:
College Application Week is quickly approaching. This will be happening November 4th and 6th from 7:45a-9:02a.m. All seniors must apply to at least one college or complete scholarships. College Reps and Military reps will be at Holton to help students! Raffle Prizes and Cupcakes will be given out to seniors. More information to come!
Ferris State University will be at Holton on October 30, 2014 at 8:45a.m.
Muskegon Community College will be at Holton for a rep visit at 8:45a on October 28th, 2014 at 8:45a.m.
The Muskegon Community College Rep will be here on Tuesday, October 28th, at 9:30 am to provide an info session on DUAL ENROLLMENT, in the Library. This is for students who have not dual enrolled in the past and who want more information. If you want to attend, please sign up on the sheet outside the counseling office on the red bulletin board.
All students who want to DUAL ENROLL for 2nd Semester need to get a request form to Mrs. Wolfe as soon as possible, but no later than Tues, Oct 28th. Request forms can be found on the red bulletin board outside the counseling office. Information packets are also available for those who need more info.
New Event Pricing Structure for Sporting Events at Holton Public schools
High School Events Adults - $5 All students K12 - $2 - under 5 free Max family $14
Middle School Events Adults $3 All Students K12 - $2 - under 5 free Max family $10 School Year Home Event Passes* Family - $130 Individual Adult - $50 Student - $30
Holton Staff are admitted with a guest at no charge with staff ID or if recognized.* ALL MHSAA sanctioned events not included (districts, regionals, etc.). Passes can be purchased at the District Services Building M-F 8am-4:30pm.
Students can get information from the Holton Athletics webpage or by following Mr. Carter on Twitter @HoltonAD.