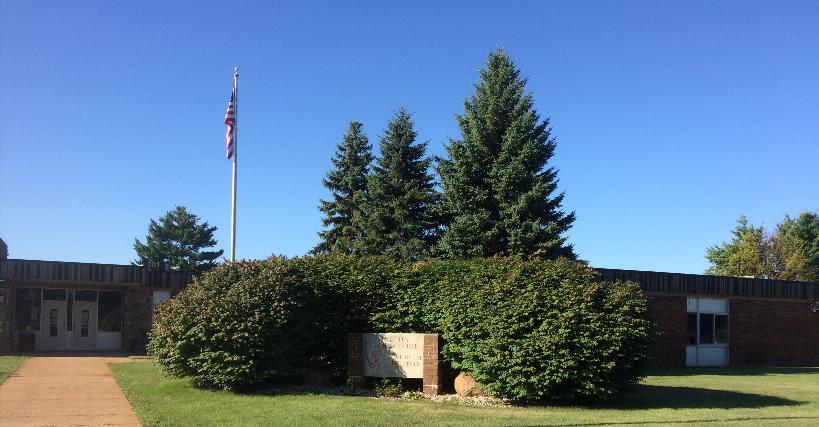 HiGH SCHOOL ANNOUNCEMENTS
Friday, December 19, 2014
HOLIDAY BREAK: Dec. 22nd thru Jan. 2nd. Return Jan. 5th.
PLAY: The Cast list for "You Can't Take It With You" is now posted on the office window. There were a lot of really incredible auditions to decide from. This is going to be a GREAT show! CAST & CREW on the cast list posting: See Mrs. Thompson today for your script and rehearsal information!
Parking Permit: Students if you are driving vehicles to school: Please stop by the office to purchase a parking permit. If you have the same vehicle with your permit from last year, you do not have to purchase a new permit.
NOVEMBER CITIZENS OF THE MONTH: Congratulations to our November Citizens of the Month: Dylan Sullivan, Jeremy Blume, Chris Prell and Ashley Friend! Each student receives a Citizen of the Month Certificate and will enjoy lunch with the principal at The Feed Mill on Thursday! Again, congratulations to everyone!!
Talent Showcase: The West Michigan Talent Showcase representatives need to be selected soon! Showcase is a very prestigious event held at the Frauenthal Theatre in Muskegon where students from all over Western Michigan are honored as performers, artists, athletes, and academic standouts. Auditions for the performing arts competition will be on January 16th after school in the band and choir room. Please sign up for a time on the office window and contact Mrs. Thompson if you need a different date or time than what is listed. Holton is able to send one (1) solo act (1 or 2 participants) AND a group act (3 or more participants) to perform. Performers are eligible to win a large monetary prize!
ATTENTION PARENTS/STUDENTS: A Power School Upgrade is scheduled for December 22nd thru December 26th. You will not be able to log in and check grades until the upgrade is complete.
Winter sports pictures: There are order form envelopes in the office for Winter sports pictures which will be held Wednesday, January 14th after school for: MS Boys BB, MS Competitive Cheer, Varsity Wrestling, Varsity Competitive Cheer, JV Boys Basketball, JV Girls Basketball, Varsity Girls Basketball, Varsity Boys Basketball.
Yearbooks: Last day to order yearbooks! They are at their lowest sale price of $30.00. Order yours today by ordering online or filling out an order form from the office. See Mrs. Olson for details.
REMINDER: Students, please remember DO NOT leave your chrome book in a car during cold weather season especially when the temperature drops below freezing. This can damage the screen of your chrome book! Also, chrome books are very fragile please handle with care!
Attention Juniors: The Muskegon Area Career Tech Center (our CTC) will host a Manufacturing Day with approximately 15 area manufacturing businesses participating in the event. This helps those employers connect with current students who'd like to work in the field of Engineering, Manufacturing & Industrial Technologies. Example careers in this area are machinists, tool & die makers, or industrial, mechanical or tooling engineers. If you are a junior interested in attending this event, which will take place on Jan 23rd in the afternoon, please let Mrs. Wolfe know as soon as possible.
ZAP Parent Letter
New Event Pricing Structure for Sporting Events at Holton Public schools
High School Events Adults - $5 All students K12 - $2 - under 5 free Max family $14
Middle School Events Adults $3 All Students K12 - $2 - under 5 free Max family $10 School Year Home Event Passes* Family - $130 Individual Adult - $50 Student - $30
Holton Staff are admitted with a guest at no charge with staff ID or if recognized.* ALL MHSAA sanctioned events not included (districts, regionals, etc.). Passes can be purchased at the District Services Building M-F 8am-4:30pm.
Students can get information from the Holton Athletics webpage or by following Mr. Carter on Twitter @HoltonAD.