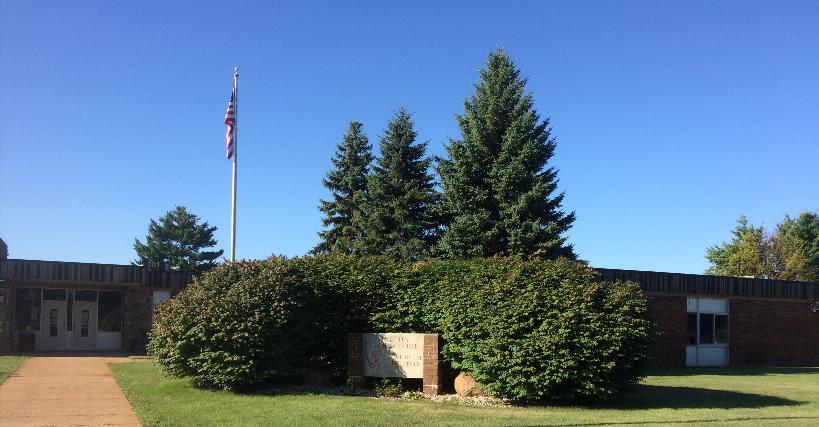 HIGH SCHOOL DAILY ANNOUNCEMENTS
October 17, 2018
NO TUTORIAL TODAY DUE TO A STAFF MEETING
MS/HS - HALF DAY, Thursday, October 18, 2018, Dismissal for MS/HS 10:56 am (Middle School/High School Conferences - 12pm - 7:00pm).
TESTING CENTER: WILL be available on the half day.
Get into the Spirit of THE GAME this week! Each day put money into the MSU or U of M cans the HS student council members are carrying. Friday, wear the colors of the team you hope will win the game on Saturday. The team that has the most money collected for the week will be announced Friday and those students wearing the colors will come to the cafeteria for a treat.
Remember to put money in the can for the team whose gear you will wear on Friday and root for on Saturday. Currently, MSU is ahead.
HIGH SCHOOL STUDENTS: During lunch on Tues, Oct 23rd, come explore how to connect with career opportunities for YOUR future. In a short presentation, you can learn about career experiences that allow you to test drive a career with visits to local businesses. Sign up on the 'Lunch & Learn' sign-up sheets outside the main office. Lunch will be provided. Only 20 spots per lunch, so sign up today!
10th, 11th & 12th GRADE STUDENTS INTERESTED IN DUAL ENROLLMENT: There will be a meeting on Weds, Oct 31 at 8:00 am in the library. This is for anyone that wants to do dual enrollment 2nd semester this year, or during fall semester next year, including those who are already doing dual enrollment. Your GPA should be at 3.0 or above. Please sign up on the board in the hallway outside Mrs. Wolfe's office. It's a great program & a wonderful way to get college credit for free!
DRESS CODE REMINDER: Headwear including hats, hoods, bandanas, etc. shall not to be worn on the head in the building between the hours of 7:43am and 2:34pm. This is directly from the Student handbook- page 28, item number 8.
COLLEGE CORNER - Up Coming Events for October 2018:
17 | Campus Tour: Central Michigan University
18 | Half Day of School: Senior Work Day
18 | Paying For College Night! & Parent Teacher Conferences
19 | Davenport University Rep Visit 2nd Hour
20 | MCC "EXPO" to learn about MCC's Programs

24 | Campus Tour: Western Michigan University
25 | Adrian College Rep Visit 1st Hour

30 | Campus Tour: Grand Valley State University
LOST & FOUND: The LOST & FOUND is building up! Please check for missing items.
HIGH SCHOOL TUTORIAL: Mondays: Rm 115 Mrs. Behm , Tuesdays Rm 116 Mrs. Schulz, Wednesdays Rm 117 Mrs. Mathis (2nd and 4th of the month), Thursdays Rm 114 Mr. Wharton.
HIGH SCHOOL TESTING CENTER: Tuesdays: Rm 114 Mr. Wharton, Thursdays Rm 118 Mrs. Wosinski.
ATTENTION STUDENTS: Students are not allowed to hang around in the building or on campus unless supervised by a coach, advisor, or staff member. Students waiting for rides can wait out front on the sidewalk or in the entry way when the weather is bad.
ALL STUDENTS: If you haven't turned in your Emergency, Bus, Chromebook Forms, and Household Information Survey Sheet, PLEASE do so ASAP!
STUDENTS: If you are driving to school you MUST have a parking permit, please see Mrs. Goyings to get your pass.