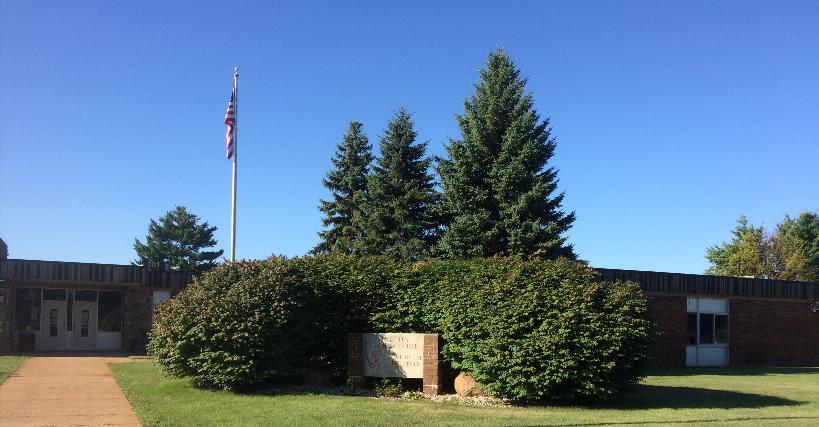 High School Daily Announcements
Friday, April 20, 2018
MICHIGAN ADVENTURE- Come join us for some summer fun at Michigan's Adventure! We are having a Job Fair Saturday, April 21st, 1-4pm, 4750 Whitehall Rd., Training Center. On the spot interviews are possible. We are looking for those of you that are 16 and older and would like to make life long friends while gaining work experience. Come join us for a summer adventure!
PROM TICKETS: BUY YOUR TICKETS NOW! Tickets will be on sale at lunch through Next Wednesday, April 25th! Prices are $20 per person and $35 per couple. Seniors will be free. Cash only and students must pay for their tickets at the time of sale. No credit or checks. Guest Dance Forms are available at the office.
GUEST APPROVALS: Are posted on the office window by the guest passes.
PROM DRESSES: are available in the DHS office, they are FREE you do not need to return them.
You can check for your size and style after school, during lunch, pride time or any other time with teacher permission.
CONGRATULATIONS: to Brianna Lewis, Kelly Campfield, Ariana Hunt, and Hatch Seyferth on their performances last night in Lakeview at the CSAA Talent Revue! Hatch Seyferth was chosen by the judges to join the All Conference 2018 traveling tour!
MUSIC THERAPY CAREER DAY: If you are interested in learning about a career in Music Therapy, please see Mrs. Thompson for information. Several music therapists from the West Michigan area will be gathering to host the second semi-annual "Music Therapy Career Day" on Thursday, April 26th from 2-4 pm at Butterworth Hospital in Grand Rapids. This event will allow students and their families to gain an overview of the field of music therapy, get an inside look at music therapy sessions through videos and live demonstrations, and learn about the path to becoming a music therapist.
ALL SOPHOMORES & JUNIORS: that want to do dual enrollment in the fall should sign up and attend the informational meeting with MCC's Mrs. Duval-Martin next week, Tuesday, April 24 at 10:15 am in the library. The sign-up sheet is on Mrs. Wolfe's bulletin board. When you sign up, grab an information packet (and read it!).
SOPHOMORES & JUNIORS: If you're interested in attending one of the military service academies after graduation, you should attend Congressman Huizenga's informational Academy Event. This is the perfect opportunity for students to meet and speak with representatives from the various United States Service Academies and learn about the nomination process. Saturday, May 12th at the Coast Guard Sector Field Office Grand Haven, 650 S Harbor Dr., Grand Haven, MI 49417 starting at 9:00 A.M. Contact Matt Kooiman at 616.570.0917 or Matt.kooiman@mail.house.gov with any questions.
ATTENTION SENIORS! Your graduation products, caps & gowns are now in the office. Please come by the office and pick it up. Your balance must be paid in full! No checks can be accepted cash or money order only please. If you have any questions, please contact 1-800-JOSTENS (567-8367) prior to delivery.
JOBS AVAILABLE: Blue Lake Fine Arts Camp, seasonal jobs include entry level and leadership positions up to 40 hours per week. Candidates must be 18 years old by June first. More information and application materials can be located online at: www.bluelake.org/jobs
STUDENTS: If you are driving to school you MUST have a parking permit, please see Mrs. Goyings to get your pass.
COLLEGE CORNER
Scholarships: Local scholarship applications are located outside Ms. Igl's office
ATTENTION ALL ATHLETES!!
WHAT: Athletic Sports Physicals
WHO NEEDS THIS: Any student that will be in 6th – 12th grade and would like to participate in a school sponsored sport during the 2018 - 2019 school year must have a physical to practice or play in a game.
WHEN: Wednesday, May 2nd
WHERE: High School Locker Rooms
TIME: 8:30 a.m. (each grade will be called to the locker rooms)
COST: FREE
Physical cards are available in the HS/MS offices or you can print one off our website at www.holtonschools.com under "High School" then "Athletics" then "Forms and Resources". You must have this form ahead of time so the parent/guardian can fill it out and sign it.
****If you do not get a physical at this time you must get one from your own physician's office****
HIGH SCHOOL TUTORIAL SCHEDULE:
Monday: Mrs. Behm's Room 115
Tuesday: Mrs Schulz's Room 116
Wednesday: Mrs Mathis Room 117 (2nd and 4th Wednesday of the month)
Thursday: Mr. Sheaffer's Room 115
TESTING CENTER
Tuesday: Mr. Wharton's Room 114
Thursday: Mrs. Wosinski's Room 118