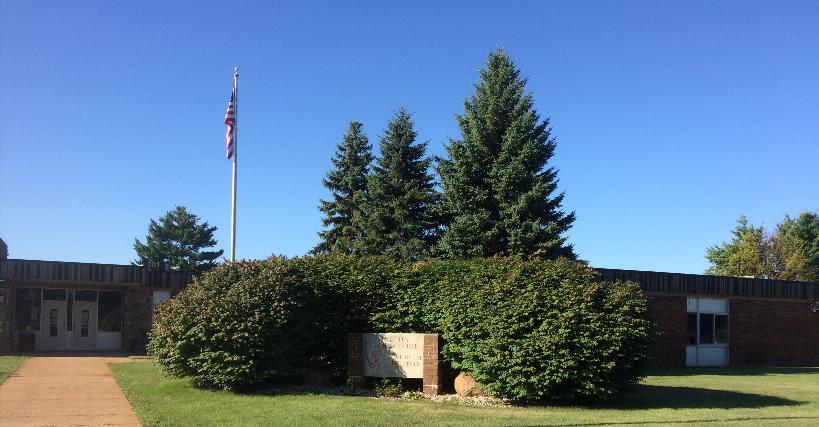 HiGH SCHOOL ANNOUNCEMENTS
Friday, March 27, 2015
HS After School Tutorial: Closed Today
Student Reminder: Holton has a CLOSED CAMPUS, once students arrive at school they are to REMAIN on school grounds for the duration of the day, other than for a doctor, dental, or court appointment. If you leave because of illness you may NOT return to school. Please refer to the student handbook for more information.
Student Reminder: Backpacks, purses, gym bags, etc. are prohibited in the classrooms.
Class of 2017! This is a reminder that your Lakeshore Enjoy the City Fundraiser ends today. Please bring back any orders, money collected or unsold book tomorrow and see Mrs. Younts or Mrs. Tanner.
Dual Enrollment for Fall 2015
1. There is an informational meeting for anyone interested in fall 2015 Dual Enrollment next Tuesday, March 31st, starting at 8:45in the library.
2. Information packets and enrollment request forms can be found on the bulletin board outside the counseling office, or picked up from Mrs. Wolfe. Requests are due by next Thursday, April 2nd. That's before spring break.
3. MCC now has a MANDATORY new student orientation that every dual enrolled student must attend. Starting with anyone who was new for winter of 2015 (so if you are dual enrolled and this semester - right now - was your first semester taking courses, this includes you). See instructions for registering in the packet. The first orientation session available is this Saturday. There are other options, but you cannot be registered for classes until you attend an orientation.
Attention male students when you turn 18: All men must register for the Selective Service. It applies to every guy and can affect your future eligibility for any college loans, grants, job training and employment. Registration is easy, quick, free, and it's the law. You can register anytime after you turn 17 years and 3 months old (and should do so within 30 days of your 18th birthday). Go to www.sss.gov or to any US Postal Office.
Girls Only Leadership Camp: Are you looking to find the leader in yourself? Discover how to make a difference in our school, our community and our world at a 4-day leadership camp this summer. Starting July 29th, Camp Saki in Traverse City will host a series of hands-on, interactive workshops, facilitated by leading women executives in business, philanthropy, and government. There will also be many outdoor activities including canoeing, swimming, archery, and campfires. The cost is $150 - but financial aid may be available. It is open to girls who've completed grades 8-12. To get more information & to download the application visit www.gsmists.org/campmoxie/about; or come see Mrs. Wolfe.
Go Orange Day: You are invited this week to participate in "Go Orange Day" to help raise awareness for the 1 in 4 kids in West Michigan affected by hunger.
Show your support TODAY by:
1. wearing orange-the color of childhood hunger awareness-on "Go Orange Day"
2. stopping by our table during your lunch time and decorating brown paper bags for the Kids Food Basket Program which serves 36 West Michigan Schools and has provided over 660,000 sack suppers to students in need since July.
3. Get a selfie taken by wearing an 'orange smile' to show your support on instagram/facebook/or twitter
Hope to see you all on Friday in your best orange suits!
Spring Sports Pictures will be on Monday, April 27th after school. Paris Studio will be bringing envelopes to the MS/HS office. Please let me know if you have any questions.
Prom Tuxedos: Plantenga's is offering $50.00 off for tuxedo rentals. Please stop by the office for more information. Also, if you would like to be their representative you can earn a free tux by handing out 10 postcards with your name on them to other students. If you have any questions please stop by the office.
Color Run: The early registration for the Holton Color Run ends today! Be sure to see a Band student right away for your information and check us out on Facebook at "Holton Middle/High School - My School Color Run"!
HOLTON THEATRICS PRESENTS...."You Can't Take It With You", a comedy by Moss Hart and George Kaufman. Production Dates are: March 27th: 7PM; March 28th: 3 & 7PM; and March 29: 3 PM. Cost is: $5 adults and $3 students. Tickets are available from students in Theatre class now!
3 ON 3 BASKETBALL: Saturday, March 28th at Fremont Middle School. Any students interest in signing up, please stop by the office for more information. Registration forms are available in the office.
Yearbooks are 40.00 dollars. Get yours today by ordering online or filling out a yearbook form from the office. Don't miss out!
SENIORS CORNER:
• Seniors please bring in your college "Acceptance" Letters to Ms. Johnson. Get your picture displayed on "Accepted Hall" near the library.
• Attention seniors: Yearbook is now taking senior photos and senior baby photos for the yearbook. We take these photos through May, but please turn in as soon as you can. Please email the photos to Mrs. Olson at bolson@holton.k12.mi.us or bring in copies.
• If you complete get a treat! Students who bring in a copy of their confirmation page after successfully completing the FAFSA at www.fafsa.ed.gov will receive an awesome treat from Ms. Johnson!
• All seniors who complete FAFSA by March 30th will be entered for the senior raffle for a Kindle Fire and other prizes.
• All seniors who are attending the MCC college tour will need to get permission slips, which will be handed out today.