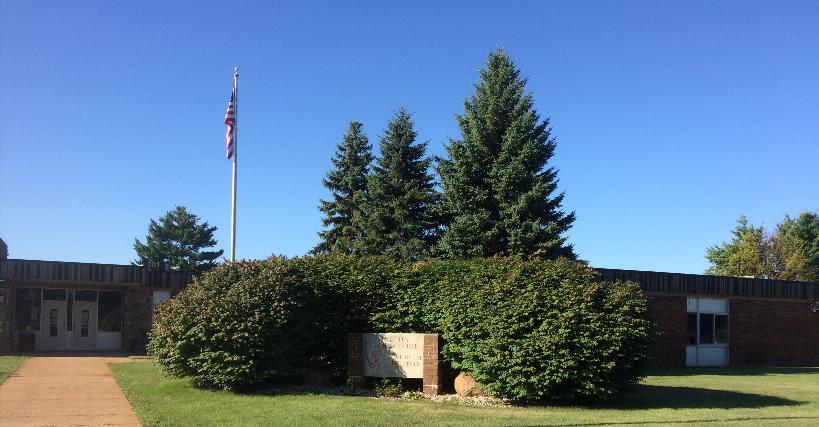 announcements
WEDNESDAY, NOVEMBER 15, 2017
GOOD MORNING!
MS/HS NO TUTORIAL TODAY DUE TO A STAFF MEETING
ATTENTION STUDENTS: This week will be our annual canned goods drive. Bring any non-perishable food to your PRIDE Time any day this week. The Pride time that collects the most canned goods will earn a pizza party.
ATTENTION ALL STUDENTS: The Junior Class would like to raise money for the family of Jaden Baxter to help with expenses as she recovers. This will include purchasing gift cards to help with the cost of gas while traveling between the hospital and home, or purchasing gift cards that will help provide quick and easy meals for the family. We would also like to purchase a memorial stone in Hannah's memory to place in the memorial garden in the courtyard. Donations will be collected during Pride Time each day the next week.
STAFF vs. STUDENTS: Basketball game Monday, November 20th at 7pm. All proceeds will be donated to Elf Project to help families in our community. Cost: Adults $5.00 and Students $3.00. No passes will be accepted.
DANCE CLUB: Starts, Monday, November 20th. Practice will be 4:30 – 5:30 in the administration building inside the gymnasium. Cost is $10 for 12 weeks. Sign-up sheets are on the office window. Any questions please contact April Newell at 231-720-6691.
ALL JV AND VARSITY FOOTBALL PLAYERS: your banquet will be on Sunday, November 19th in the cafeteria at 5:00pm Please see Coach Nummerdor for your invitation and information sheet. There is a small cost and RSVP slip that needs to be returned to Coach by Tuesday, November 14th.
HOLTON COMMUNITY CHOIR: **The Holton Community Choir will be a non-audition chorus made up of anyone (children and adults) interested in joining in the music! All are invited! **Rehearsals will be on Thursday evenings: **November 16, November 30, December 7, and December 14 from 5-6:30PM in the MS/HS Band Room. **There will be a $5 membership fee which will cover the cost of rehearsal CDs as well as music and a folder.
ATTENTION STUDENTS: Please remember (as stated in the handbook) you are not allowed to stay in the building after school unless you are supervised by a coach, advisor or staff member.
STUDENTS: If you are driving to school you MUST have a parking permit, please see Mrs. Goyings to get your parking pass.
STUDENTS: Please remember to turn in your concussion, emergency, technology and lunch forms to the office.
COLLEGE CORNER
SCHOLARSHIPS FOR SENIORS: Information for these scholarships can be found outside Mrs. Wolfe's office in the colored files.
Gerber Foundation Scholarship: This is for seniors with a 2.0-3.70 GPA and is valued at $2,600. Applications are due February 28th, 2018
Fremont Area Community Foundation: By completing this scholarship application, you will be considered for over 90 scholarships. Applications are due March 1st, 2018
Muskegon Community Foundation Scholarships: By completing this scholarship application, seniors will be considered for over 200 local scholarships. Applications are due February 15, 2018