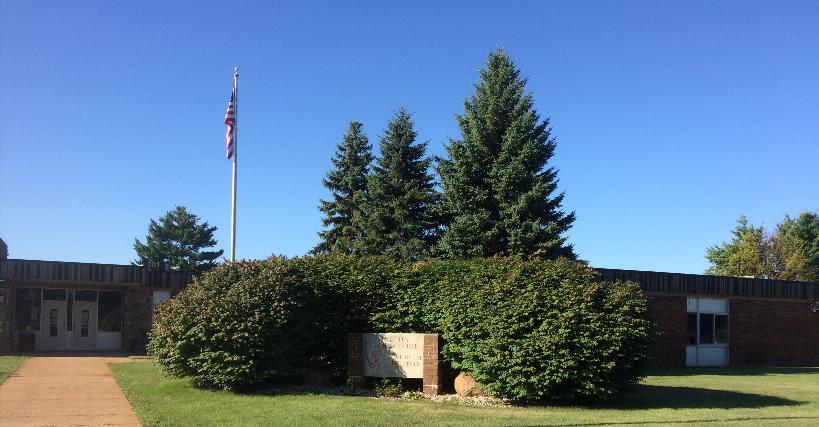 announcements
MONDAY, february 8, 2016
SPECIAL HAT DAY: There will be a special hat day this Thursday, February 11th, in support of the Kubasiak family of Ravenna. Please donate a dollar or more and wear your favorite hat all day long. Don't want to wear a hat, but still want to help? Donations to the family are still more than welcome. NHS volunteers will be in front of the Art room collecting donations before school on Thursday, or you can donate money to Mrs. Wolfe or Mrs. Younts any time before then. Let's show the Ravenna community and the Kubasiak family how Holton loves!
Congratulations to the Forensics team: for their 4th place finish last Thursday night. Third place was within our grasp. With one more strong member, we could have taken third! While all of our members did well, special congratulations to our First Place finishers: Jake Jalovec in Broadcasting, Tyler Friend in Oratory, and Savannah Weglarz in Storytelling. If you are interested in or curious about Forensics, see Mrs. Wosinski or ask Mr. Horenziak, Mrs. Thompson, or Mrs. Schulz for more information.
ALL STUDENTS: SENIOR PARENTS ARE EXCITED TO OFFER THE SALE OF HEARTWARMING GRAMS AND CARNATIONS FOR $2.00 EACH! SEND THEM TO FRIENDS, STUDENTS, TEACHERS, OR STAFF. THIS IS A WONDERFUL WAY TO LET SOMEONE KNOW THAT YOU WERE THINKING ABOUT THEM. Forms are on the office window and there will also be a parent in the cafeteria on February 19th from 7:30 am-11:30 am.The grams and flowers will be delivered on February 26TH during 1st hour.
DRIVER'S ED SIGN- UP – Spring Driver's Ed sign-ups are on the office window. You must be (14 yrs. 9 mo.) by 4/8/16. Classes will start in March. More information to follow.
LOST & FOUND – LOST & FOUND IS OVERFLOWING AGAIN! PLEASE TAKE TIME TO CHECK FOR ANY LOST ITEMS YOU MAY HAVE.
HUMANE SOCIETY DONATIONS: The Pride Time competition is on!! Mr. Nummerdor's pride time is doing a competition Donation Drive for the Muskegon Humane Society, January 26th – February 11th. If you would like to donate, find one of the boxes located in a classroom or near the office. The pride time with the most donations wins a PIZZA PARTY! Spread the word. Items to donate include: paper towel, liquid laundry & dish soap, non-clumping cat litter, dry/wet kitten/cat food; spray cleaner, ALL natural dog chews, dog toys, garbage bags, hand soap/sanitizer, plastic bags, post-it notes; dry dog food, dog/cat beds, q-tips, p-nut butter, batteries, and dryer sheets. Money is acceptable, but items are preferred.
Interested in attending the Career Tech Center next year? 10th or 11th graders who are new to the CTC program can get information packets from the bulletin board outside Mrs. Wolfe's office. Request forms should be returned as soon as possible. Holton High School only gets a certain number of slots for each program and the date of the request is considered in who gets the placement.
SENIORS: Please be sure to bring your college acceptance letters to Mr. Frechen as you get them. Also be sure to let him know when you are awarded any scholarship money.
SENIORS: Baby pictures needed to be in as soon as possible, and your senior pictures. Write up a will you would like in the yearbook. Send to Kayla Nye or Alyssa Bitson.
SENIORS: Christine Marie Nichols Scholarship packets are now available in the office and Mrs. Wolfe's Bulletin Board.
For more scholarship information, be sure to check the bulletin board outside Mrs. Wolfe's office. Applications and information are added as they become available. Double-check the qualifications required before applying.