District Mission
The Holton Public Schools' community will foster a safe and respectful educational environment focused on life-long learning, college, career, and work place success, and the continuous growth of all stakeholders toward academic excellence.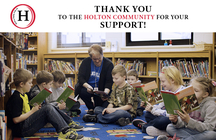 ---
Resources & Links: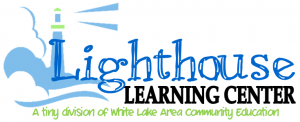 Lighthouse LEARNING CENTER
Before and after school child care
Call - (231) 821-1938 DHS is accepted
http://wlace.org/lighthouse-learning-ctr/
High School Earns National Recognition
HHS has been recognized among the top high schools in America based upon performance on the state assessment, our graduation rate, and how well students are prepared for college. HHS is only one of two schools in Muskegon County to receive national recognition!
Click the link above to learn more about the Holton Virtual Academy, where students learn and have access to an online blended learning environment, with support from the student's assigned mentor.
Start your child's school experience with the "Promise" of a free two year college scholarship by enrolling your child in kindergarten next year at Holton Public Schools. Call (231) 821-1825 for registration information.
We participate in the School Drinking Water Quality Program, which has allowed us to purchase and install 3 new filtered drinking water fountains. Public notification is required to receive reimbursement funds.
District Safety Data Sheets (SDS)
---
Calendar of Events
---
Holton Public Schools is grateful for the community's investment in our students, our staff, and our schools by passing the Technology and Security Enhancement Millage in February of 2014. Click the link above to access the latest accountability report.
Dolly Parton's Imagination Library
Holton Public Schools is pleased to announce an amazing partnership with the United Way of the Lakeshore and Dolly Parton's Imagination Library. Click the link to learn more!
Annual Education Reports (AER) for the district, our high school, middle school, elementary school, and virtual academy program have been posted for the 2016-2017 school year. Click the link above to learn more about these reports.
District News & Highlights

July 22, 2019
School Start Time Survey
July 15, 2019
Holton Virtual Hard Hat Tour #1
Calendar
2019 - 2020 School Year
Summer Hours
ADMINISTRATION BUILDING SUMMER HOURS
8:00 AM - 3:30 PM
Monday - Thursday
Closed Fridays
 (231) 821-1700
June 11, 2019
Building Access Map During Construction
Bus Drivers Needed
Immediate opening for substitute and athletic trip bus driving positions. Training is provided. Please contact Stacy Wright at (231) 821-1707 for more information.
---
Resources & Links:
Clink the link above to learn more about the programs and offerings of Holton Public Schools and to access the District's Marketing Profile.
Our Promise. Your Future. Click the link above to learn more about the Muskegon Area Promise, including how to donate. Click the link below to learn about the qualification criteria for students.
Click the link above to learn more about the state's new online, more rigorous M-STEP Assessment.
---