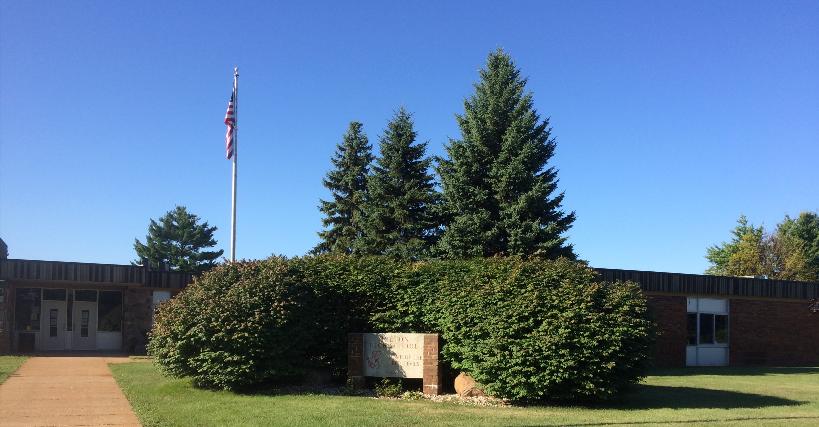 Welcome To

Holton High School
High School Daily Announcements
Good Morning!
October 19, 2021
REMINDER: Tomorrow, October 20, 2021 is an early release day. Students will be dismissed at 1:05pm.
HS SCHOOL PICTURES HAVE ARRIVED! PLEASE COME TO THE OFFICE AND PICK YOURS UP IF YOU PURCHASED PACKAGES!
JUNIORS & SENIORS - Interested in Dual Enrollment for 2nd Semester? Let Mrs. Wolfe know ASAP (email her) to sign up. There will be a mandatory meeting next Tuesday, Oct 26th, at 10:00 am in the library, but to attend you have to be signed up.
MS/HS PICTURE RETAKE DAY: Radium Photography will be here, Thursday, 10/21/2021. Order forms are available in the office.
SEGMENT II DRIVER'S TRAINING SIGN-UPS: Students that took Segment I Driver's Training in the Spring & Summer of 2021. It's now time for Segment II. Please choose one class session each day. Sign-ups are on the office window.
Monday, October 25, 2021, 3:20pm - 5:20pm or 5:25pm - 7:25pm
Tuesday, October 26, 2021, 3:20pm - 5:20pm or 5:25pm - 7:25pm
Wednesday, October 27, 2021, 3:20pm - 5:20pm or 5:25pm - 7:25pm
COLLEGE ADVISOR: Ben Spadafore
COLLEGE REP VISITS BELOW:
Ferris State University - October 21st during third hour
Western Michigan University - October 27th during third hour
Army National Guard - November 2nd during third hour
Aquinas College - November 9th during third hour
CAMPUS TOURS:
Western Michigan University - October 22nd
HS TUTORIAL:
Mondays In 115, Mrs. Behm, Tuesdays In 116, Mrs. Schulz or In 119, Mrs . Galy-Veldman, Thursdays In 114, Mr. Wharton. 2nd Bus Pass Available.
TESTING CENTER: Mondays: 114, Mr. Wharton & Thursdays: 119 Mrs. Galy-Veldman
STUDENTS THAT ARE DRIVING TO SCHOOL: MUST have a parking PERMIT! Permits are available in the office, please see Mrs. Goyings. PERMITS are $1 dollar and are REQUIRED for all students who drive to school.
REQUIRED All students need to have their parents update their demographic information in Powerschool. Emergency cards & paper forms will not be sent home so it is very important that information & forms are updated and completed in Powerschool. To Login go to the www.holtonschools.com website scroll to bottom of page and choose Powerschool. Once you login, go to Demographic Update (lower left of the screen) and Complete Steps to update current information and complete all the forms (Handbook, concussion, media consent etc.). Be sure to include an email address! Click Submit once completed. If you are having trouble logging on please contact the MS/HS office.
Holton Public Schools Back to School Plan 2021-22
Important information is available on the Districts Main Page:http://www.holtonschools.com
PLEASE CHECK FREQUENTLY just click on the News Link or the Facebook Link for all updated information.
MS Office: Amy Younts 231-821-1786
HS Office: Denise Goyings 231-821-1726
Calendar
Calendar

Previous

October

2021

Next

S
M
T
W
T
F
S
1
2
3
4
5
6
7
8

Oct 8

No School - Professional Development

9
10
11

Oct 11

7:00 PM to 8:30 PM

12
13
14

Oct 14

Half Day of School - MS/HS Conferences - Elem PD

15
16
17
18
19
20
21
22
23
24
25

Oct 25

7:00 PM to 8:30 PM

26
27
28
29
30
31

Oct 31

3:00 PM to 5:00 PM
Upcoming Events
Half Day of School - Elem Conferences - MS/HS PD
Erik Carlson

Principal
Luke Tyers

Dean of Students
Jared Hudson

Athletic Director
Family Engagement Specialist
School Hours
High School: 7:45am - 2:35pm
Half Day: 7:45am - 10:55am