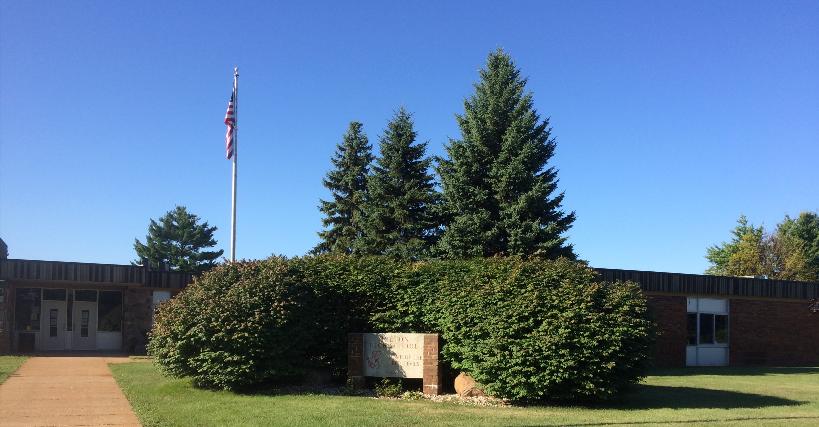 Welcome To

Holton High School
High School Daily Announcements
Wednesday, February 24, 2021
Thursday, March 4, 2021 - Half Day Remote Learning for Students
Thursday, March 4, 2021 - Virtual Parent Teacher Conferences: Holton MS/HS Spring 2021 Parent Teacher Conferences Sign-Up!
SNOWFEST 2021: The HS Student Council would like to say a BIG THANK YOU to everyone who participated in Snowfest 2021! It was a SUCCESS!
CONGRATULATIONS: Varsity Boys Basketball for their win over Shelby last night 41 - 33.
CONGRATULATIONS: SNOWCOMING 2021 REPRESENTATIVES: Freshman: Nathan Paseka and May Newell, Sophomores: Skyler McFarland and Vanessa Peltoniemi, Juniors: Austin Fowler and Gracie Sullivan. King & Queen Candidates: Nathan Cannady, Patrick Hippler, Jaden Israel, Cameron Wackernagel, Danni Coburn, Rashelle Fox, Riley Legard and Kirstin Rogers. We will be having Snowcoming on Friday, March 12, 2021 between the Varsity games.
SHOWCASE 2021: Visual, Literary and Performing artists please email Mrs. Olson, or visit Mrs. Olson, if you are interested in submitting and trying out for Showcase 2021.
COLLEGE TRIVIA: 6-11th Graders: TODAY, February 24th, Ms. Smalec will send out an email with some College Trivia Questions. Complete the survey questions by 11:59pm on February 24th, and you will be entered to win a Hydro Flask or a Comfy sweatshirt blanket!
HS ROBOTICS: If interested please Email Mr. Fred Ingram: fingram@holton.k12.mi.us
Interested in BOWLING??? Northway Lanes and Brunswick are teaming up to host a youth bowling league. This is FREE and Brunswick pros will offer bowling instruction. See Mrs. Wagenmaker for information. This is a GREAT way to learn the game.
JUNIORS or SENIORS LOOKING FOR SUMMER EMPLOYMENT: Camp Newaygo is currently hiring summer day camp counselors. A day camp counselor is a new adventure every day spent with a group of kids playing games, singing songs, and leading activities. This is a great summer job for students who are interested in becoming a teacher, outdoor educator, or anyone who works with kids.
The job starts June 7th with two weeks of staff training and lifeguard certification and runs through August 20th. The schedule is Monday-Friday, usually from 7am to 6pm. Salary is $350 a week. Day camp counselors will also be eligible for a COVID-19 vaccine this spring.Those interested in applying can go to campnewaygo.org/apply/ to submit an application!
SENIORS: If you have any overdue library books, PLEASE RETURN them. This would be greatly appreciated. Thank you! Mrs. Frederick
YEARBOOKS! THE 2020 YEARBOOKS HAVE ARRIVED! Please see Mrs. Olson during high school lunch or after school this week to pick yours up. Seniors of 2020, your books will be in the office for pickup.
PLEASE USE LINKS BELOW TO SIGN-UP FOR SPRING SPORTS:
Boys Golf: Golf Link
HS Baseball- Baseball Link
HS Softball- Softball Link
HS Track- Track Link
MATH TUTORIAL: After School Math Tutorial will be available to all Middle School and High School students on Monday's and Thursday's from 3:15 - 4:15. Math Links: Monday: Monday Math Tutorial Link Thursday: Thursday Math Tutorial Link
HS & MS Students:
Interested in learning more about careers in the Skilled Trades? Enjoy working with your hands, being creative and problem solving?
To learn more about specific jobs or career videos go to this link on the Holton Careers Connections Site: Skilled Trades
Also, Did You Know It Is Important For You To Manage Your Technology? Employers want you to know these tips:
Go to the 2/23/21 Did You Know? page to learn more!
If you have any questions-
Watch This: Your career Specialist: Career Specialist: Michelle Kuck- mkuck@muskegonisd.org
COLLEGE CORNER: College Advisor Hayley Smalec
STUDENTS THAT ARE DRIVING TO SCHOOL: MUST have a parking PERMIT! Permits are available in the office, please see Mrs. Goyings. PERMITS are $1 dollar and are REQUIRED for all students who drive to school.
EMAIL: Students should check their school emails each day. This is a primary form of communication and one of the best ways to get information.
REMINDER: All students need to have their parents update their demographic information in Powerschool. Emergency cards & paper forms will not be sent home so it is very important that information & forms are updated and completed in Powerschool. Login to Parent/Portal at https://ps-ho.muskegonisd.org/public/ Contact our building secretaries if you need a new Parent/Portal letter for login instructions. Once you login, go to Demographic Update (lower left of the screen) and Complete Steps to update current information and complete all the forms (Handbook, concussion, media consent etc.). Be sure to include an email address! Click Submit once completed.
Important information is available on the Districts Main Page:http://www.holtonschools.com
PLEASE CHECK FREQUENTLY just click on the News Link or the Facebook Link for all updated information.
MS/HS - Office Hours Monday- Friday from 7am to 3:30 pm.
MS/HS - Start Time: 8am & End Time: 2:15pm Monday - Friday
HS - Denise Goyings, Phone: #231-821-1726
Calendar
Calendar

Previous

February

2021

Next

S
M
T
W
T
F
S
1
2
3
4
5
6
7
8
9
10
11

Feb 11

No School - Mid Winter Break

12

Feb 12

No School - Mid Winter Break

13
14
15

Feb 15

No School - Mid Winter Break

16
17
18
19
20
21
22

Feb 22

7:00 PM to 8:00 PM

23
24
25
26
27
28
Upcoming Events
Negotiations Committee Meeting

1/2 Day - MS/HS Conferences

1/2 Day - Elementary Conferences