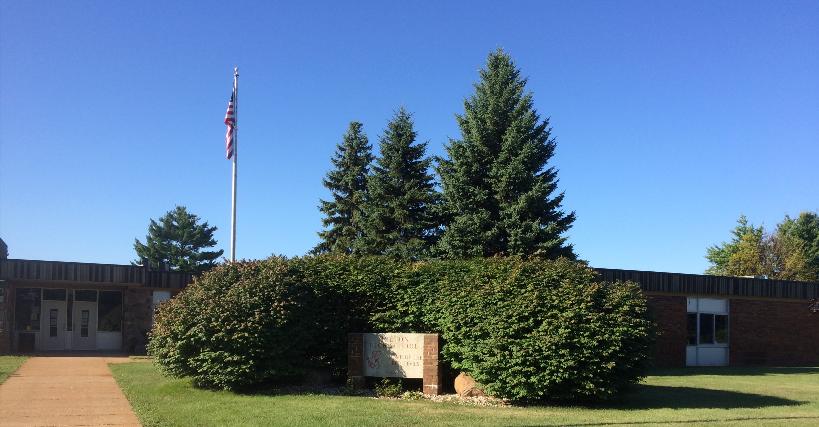 Welcome To

Holton High School
High School Daily Announcements
GOOD MORNING!
Friday, January 17, 2020
REMINDER: Half Days Wednesday 1/22/20, Thursday 1/23/20 and Friday 1/24/20. EXAM SCHEDULE: Wednesday 1st & 2nd, Thursday 3rd & 4th, and Friday 5th & 6th. Dismissal will be at 10:56 am.
RAK: Will be Cancelled on 1/20 and it will continue the following week on 1/27.
HS BASKETBALL STUDENT SECTION THEME FOR TONIGHT'S GAME: JERSEY – WEAR A JERSEY FROM YOUR FAVORITE TEAM!
SPEED TRAINING: Wednesday mornings, beginning January 22nd, at 6:30 am in the High School Gym for any students interested in improving their speed and becoming a better athlete.
SOFTBALL OPEN GYM: Every Sunday from 12:00-2:00pm in the Elementary Gym for girls grades 6th – 12th interested in improving their softball skills.
BAND FUNDRAISER: The band is taking orders for Subs for their next fundraiser! Sandwiches are $2.50 each. Orders and money will be due January 29th. Thank you!
BRACELET FUNDRAISER: The Boys Basketball players are selling custom Red Devil PURA VIDA bracelets. Please consider showing your support for your teams. See a Varsity or JV player if interested. Each bracelet is $10.
EXCITING NEWS: HS STUDENT COUNCIL HAS A SCHOOL STORE ONLINE FOR ORDERING, Link for the Online Store https://holtonstore2019.itemorder.com
NEW APPAREL AVAILABLE IN THE HS STUDENT COUNCIL STORE! See a HS Student Council member or Mrs. Goyings if interested in purchasing any Holton gear.
STUDENTS THAT ARE DRIVING TO SCHOOL: MUST have a parking PERMIT! Permits are available in the office, please see Mrs. Goyings. PERMITS are $1 dollar and are REQUIRED for all students who drive to school.
HS STUDENTS THAT ARE DRIVING: THE SNOW HAS ARRIVED! MR. CARLSON, will brush your car off for 5 RED TICKETS, MR. TYERS, will brush your car off for 10 RED TICKETS.
SCHOOL STORE: OPEN EVERY FRIDAY DURING HS LUNCH (11 – 11:20 AM)! The HS Student Council has HOLTON APPAREL, sizes ranging from 6 – 12 youth, Adult Small to 2XL. If you need anything when the store is not open, please contact Mrs. Goyings in the HS office.
RAK: Meetings are EVERY MONDAY after school, Meet in the Mrs. Baker's Rm.
COLLEGE CORNER:
SIGN – UP FOR REP VISITS IS OUTSIDE MS. SMALEC'S OFFICE.
CAMPUS TOURS:
TUTORIAL SCHEDULE:
Monday: Behm Rm. 115, Tuesday: Wharton Rm 114, Wednesday: Schulz Rm 116, Thursday: Galy-Veldman Rm 119
TESTING CENTER TUESDAYS & THURSDAYS! Tuesday: Mrs. Galy-Veldman Rm 114 and Thursday: Mr. Wharton Rm 114
Calendar
Calendar

‹

January

2020

›

S
M
T
W
T
F
S
1
2
3

Jan 3

6:00 PM to 8:00 PM

Special School Board Meeting

Location:

District Services Building

4
5
6

Jan 6

Return from Christmas Break

7
8
9
10
11
12
13

Jan 13

5:30 PM to 6:30 PM

Negotiations Committee Meeting (Closed Session)

Location:

District Services Building

6:30 PM to 7:00 PM

Organizational School Board Meeting

Location:

District Services Building

7:00 PM to 8:00 PM

14
15
16
17
18
19
20
21
22

Jan 22

Half Day for All Students - Exams

23

Jan 23

Half Day for All Students - Exams

24

Jan 24

Half Day for All Students - Exams

25
26
27

Jan 27

7:00 PM to 8:00 PM

28
29
30
31
Upcoming Events
Half Day for All Students - Exams

Elementary Parent Teacher Conferences

Half Day for All Students

Snowcoming Dance

Time:

7:30 PM to 10:30 PM