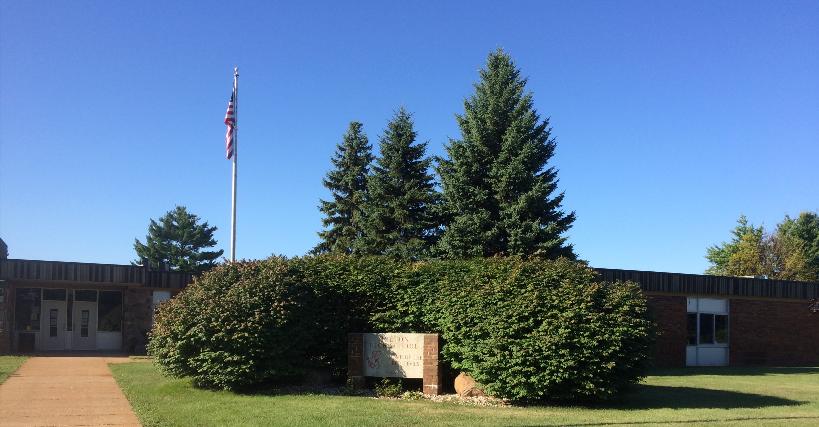 Welcome To

Holton High School
High School Daily Announcements
GOOD MORNING!
Tuesday, Dec 4, 2019
MS/HS: NO AFTER SCHOOL TUTORIAL TODAY DUE TO A STAFF MEETING.
HS STUDENT COUNCIL MEETING: Thursday, December 5th, during HS lunch in the MS/HS Library.
STAFF vs STUDENTS BASKETBALL GAME: A HUGE SUCCESS! The HS STUDENT COUNCIL WOULD LIKE TO EXTEND A BIG THANK YOU to all the Students & Staff Participants, Volunteers, Spectators and Community Members thank you for making this such a special EVENT! FINAL SCORE STUDENTS 48 STAFF 43. All proceeds go to the Elf Project!
AUDITION PACKETS FOR THE MS/HS PLAY "ANNIE" are in the office. The audition date is Monday, December 16 at 2:45pm-4:00 pm(or schedule an appointment with Mrs. Thompson for 12/17)
STUDENTS THAT ARE DRIVING TO SCHOOL: MUST have a parking PERMIT! Permits are available in the office, please see Mrs. Goyings. PERMITS are $1 dollar and are REQUIRED for all students who drive to school.
HS STUDENTS THAT ARE DRIVING: THE SNOW HAS ARRIVED! MR. CARLSON, will brush your car off for 5 RED TICKETS, MR. TYERS, will brush your car off for 10 RED TICKETS.
SCHOOL STORE: OPEN EVERY FRIDAY DURING HS LUNCH (11 – 11:20 AM)! The HS Student Council has HOLTON APPAREL, sizes ranging from 6 – 12 youth, Adult Small to 2XL. If you need anything when the store is not open, please contact Mrs. Goyings in the HS office.
RAK: Meetings are EVERY MONDAY after school, Meet in the Mrs. Baker's Rm.
COLLEGE CORNER:
SIGN – UP FOR REP VISITS IS OUTSIDE MS. SMALEC'S OFFICE.
MCC Rep. Thursday, December 5th, during 3rd hour.
CAMPUS TOURS:
TUTORIAL SCHEDULE:
Monday: Behm Rm. 115, Tuesday: Wharton Rm 114, Wednesday: Schulz Rm 116, Thursday: Galy-Veldman Rm 119
TESTING CENTER TUESDAYS & THURSDAYS! Tuesday: Mrs. Galy-Veldman Rm 114 and Thursday: Mr. Wharton Rm 114
Calendar
Calendar

‹

December

2019

›

S
M
T
W
T
F
S
1
2
3
4
5
6
7
8
9
10
11
12

Dec 12

6:30 PM to 8:30 PM

13

Dec 13

6:00 PM to 8:00 PM

Middle School Christmas Dance

Location:

Elementary Cafeteria

7:00 PM to 8:00 PM

Holton Theatrics presents Annie

14

Dec 14

6:30 PM to 7:30 PM

Mother/Son Dance

Location:

Elementary Cafeteria

There will be a Mother/Son dance for students kindergarten - fifth Grade, in the elementary cafeteria on December 14 from 6:30 - 7:30. The cost is $10 per person. Tickets will not be for sale at the door, please purchase them in advance from Mrs. Robin in the elementary office.

15

Dec 15

3:00 PM to 4:00 PM

Middle School/High School Band Concert

16
17
18
19
20

Dec 20

Half Day for All Students

21
22
23
24
25
26
27
28
29
30
31
Upcoming Events
Middle School Christmas Dance

Location:

Elementary Cafeteria

Holton Theatrics presents Annie

Mother/Son Dance

Location:

Elementary Cafeteria

There will be a Mother/Son dance for students kindergarten - fifth Grade, in the elementary cafeteria on December 14 from 6:30 - 7:30. The cost is $10 per person. Tickets will not be for sale at the door, please purchase them in advance from Mrs. Robin in the elementary office.

Half Day for All Students