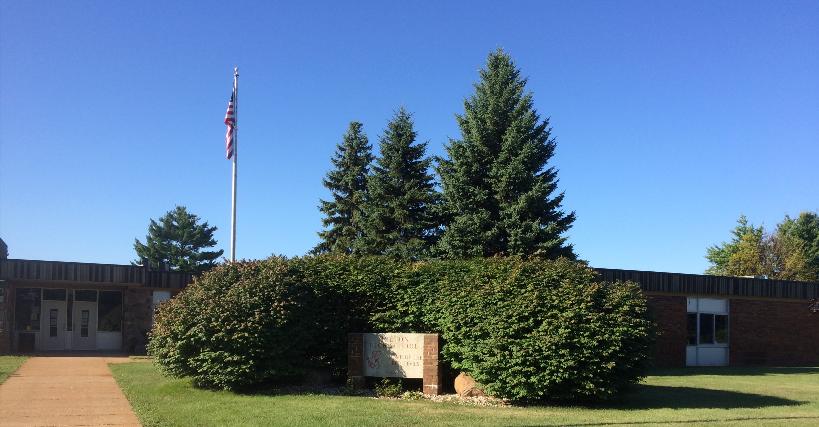 Welcome To

Holton High School
High School Daily Announcements
September 22, 2022
HOMECOMING DANCE: Saturday, September 24th from 7pm to 10pm in the Fitness Center. Cost for tickets $15 per person or $25 per couple. Dance tickets will be on sale starting next week Monday 9/19/22 during both HS lunches, they will also be available before and after school in the office. Please see Mrs Goyings.
DEVIL HEADS: Just a reminder that there are Devil Heads hidden throughout the building. These will add points to your overall spirit points. High School Students Only if you find one please bring it to the office.
HOMECOMING SPIRIT WEEK: 9-19- 22 through 9-23-22
Thursday: Hex Day
Friday: Red & White Day
HOMECOMING PARADE: Friday, September 23rd at 5pm.
HOMECOMING GAME: Kick off at 7pm, Friday, September 23rd. Homecoming court will be presented at half time and the 2022 King & Queen will be crowned!
ALUMNI BAND: All Holton Alumni that were involved with Band are invited to join in the HOMECOMING FUN! We're playing The Music of Queen and are excited to welcome our Alumni Home! This link will have info for anyone interested. You can also contact Mrs. Thompson for hard copies of the info to share with your musical family and friends who have graduated!
GIRLS IN GRADES 9-12: If you are interested in attending Law school or career in Law there will be an informational session on September 28th, at 9:40am in the library. Please sign-up on the office window if you are interested in attending. Also, see posters that are up in the hallway for more details.
COLLEGE ADVISOR: Ben Spadafore
HS TUTORIAL: Monday, Mrs. Behm Rm 115, Tuesday, Mrs. Schulz Rm 116 or Mrs. Galy-Veldman Rm 119, Thursday, Mr. Wharton Rm 114. 2nd buses passes are available.
TESTING CENTER: Monday's Mr Wharton, Rm 114 and Thursday's Mrs Veldman Rm 119
PLEASE CHECK FREQUENTLY just click on the News Link or the Facebook Link for all updated information. Districts Main Page:http://www.holtonschools.com
STUDENTS THAT ARE DRIVING TO SCHOOL: MUST have a parking PERMIT! Permits are available in the office, please see Mrs. Goyings. PERMITS are $1 dollar and are REQUIRED for all students who drive to school.
REQUIRED All students parents are required to do demographic updates in powerschool. Emergency cards & paper forms will not be sent home so it is very important that information & forms are updated and completed in Powerschool. To Login go to the www.holtonschools.com website scroll to bottom of page and choose Powerschool. Once you login, go to Demographic Update (lower left of the screen) and Complete Steps to update current information and complete all the forms (Handbook, concussion, media consent etc.). Be sure to include an email address! Click Submit once completed. If you are having trouble logging on please contact the MS/HS office.
MS Office: Amy Younts 231-821-1786
HS Office: Denise Goyings 231-821-1726
Calendar
Calendar

Previous

September

2022

Next

S
M
T
W
T
F
S
1

Sep 1

3:30 PM to 6:30 PM

Girls Golf at Whitehall

Location:

White Lake Golf Course

6:00 PM to 8:00 PM

Varsity Football Home vs. Perry

Location:

Red Devil Stadium

2
3
4
5
6

Sep 6

5:30 PM to 7:30 PM

Volleyball Away at Ravenna

7
8
9

Sep 9

7:00 PM to 9:00 PM

Varsity Football Home vs. Ravenna

Location:

Red Devil Stadium

10

Sep 10

9:30 AM to 11:30 AM

Cross Country Away at Fremont Middle School

Location:

Fremont Middle School

11
12
13

Sep 13

3:30 PM to 6:30 PM

Girls Golf Home vs. WMC

Location:

Stonegate Golf Course

4:30 PM to 6:30 PM

MS/HS Cross Country Away at North Muskegon

14

Sep 14

3:30 PM to 6:30 PM

Girls Golf Away vs. Ludington

Location:

Lincoln Hills Golf Course

15

Sep 15

10:00 AM to 4:00 PM

Girls Golf Away at Montague

Location:

Old Channel Golf Course

5:00 PM to 8:00 PM

Volleyball Home vs. Manistee and Newaygo

16

Sep 16

7:00 PM to 9:00 PM

Varsity Football Home vs. Mason County Central

Location:

Red Devil Stadium

17

Sep 17

9:00 AM to 11:00 AM

Cross Country Away at West Shore Community College

Location:

West Shore Community College

9:00 AM to 3:00 PM

JV Volleyball Away at Mason County Central

18

Sep 18

6:00 PM to 8:00 PM

Powder Puff Football Game

Location:

Red Devil Stadium

19

Sep 19

9:00 AM to 3:00 PM

HS Girls Golf Away at Big Rapids

20

Sep 20

HS Volleyball Away at North Muskegon

3:30 PM to 6:30 PM

Girls Golf Away at North Muskegon

Location:

Bent Pine Golf Course

4:30 PM to 6:30 PM

Cross Country Away at Mason County Central

Location:

Mason County Central

21

Sep 21

9:00 AM to 3:00 PM

Girls Golf Home GMAA

Location:

Stonegate Golf Course

22

Sep 22

5:00 PM to 8:00 PM

Volleyball Home vs. Oakridge/Tri-County

23

Sep 23

7:00 PM to 9:00 PM

Varsity Football Home vs. White Cloud

Location:

Red Devil Stadium

24

Sep 24

9:00 AM to 4:00 PM

Volleyball Away at Montague

9:15 AM to 11:30 AM

HS Cross Country Away at Oakridge

7:00 PM to 10:00 PM

Homecoming Dance

Location:

High School Fitness Center

25
26
27
28
29
30
Upcoming Events
MS/HS Parent Teacher Conferences

Time:

12:00 PM to 7:00 PM
Luke Tyers
Dean of Students
Dustin DeBeau
Athletic Director
Family Engagement Specialist
School Hours
High School: 7:45am - 2:35pm
Half Day: 7:45am - 10:55am