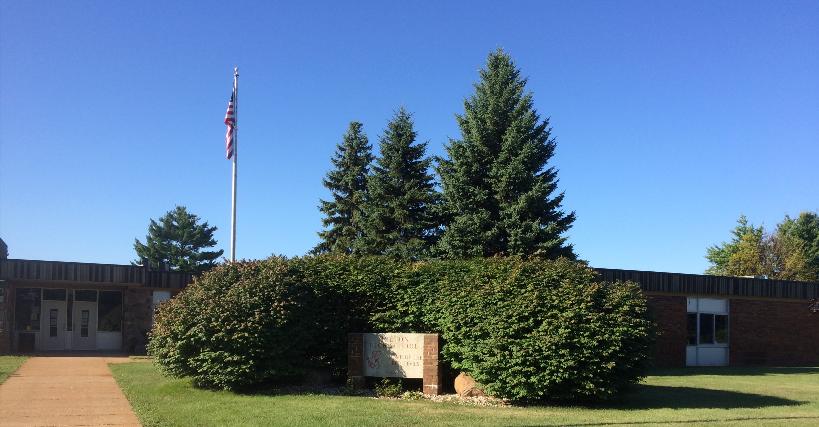 Welcome To

Holton High School
High School Daily Announcements
GOOD MORNING!
October 18, 2019
POWDERPUFF GAME THIS SUNDAY, OCTOBER 20TH AT 6PM AT RED DEVIL STADIUM! COST IS $5 PER ADULT AND $3 PER STUDENT. COME HELP SUPPORT THE JUNIOR CLASS!
GLOW DANCE: Sponsored by the Junior Class! Get your glow on! Friday, October 25th, 9:30 – 11pm following the football ball game! Dress – Informal! Cost - $5.00! Location in the HS Cafeteria. Guest passes required if bringing a guest! Guest Approvals are available in the HS office see Mrs. Goyings. Guest Passes MUST be returned, by Wednesday, October 23rd.
CORNHOLE TOURNAMENT: Sunday, October 27th, 2-5pm, 2-person teams the cost is $20 per team, there are registration forms in the office, this event is Sponsored by the HS Student Council if you have any questions see a student council member or ask Mrs. Goyings.
DRIVERS TRAINING SEGMENT II: Students that took Spring/Summer Drivers Training. PLEASE BE SURE YOU HAVE SIGNED UP FOR ONE CLASS EACH DAY. Sign-ups are on the office window.
Dual Enrollment for 2nd Semester: Current 11th & 12th graders only. Interested students, including those already in a dual class, MUST attend a meeting on Wednesday, October 23rd at 10:00, in the library. You must also sign up ahead of time (by the 22nd) on the sign-up sheet on the bulletin board outside Mrs. Wolfe's office. Parents are welcome to attend this informational meeting.
TESTING CENTER & AFTER SCHOOL TUTORIAL CHANGES FOR TUESDAY, OCTOBER 22ND : TESTING CENTER: Will be in Mr. Wharton's Rm #114 and Tutorial will be in Mr. Johnsen's Rm #105
MS/HS GIRLS BASKETBALL PLAYERS: there will be open gym every Sunday thru Oct 27th from 5pm to 7pm. See Ms. Giddings if you have any questions and for future open gym dates!
HOLTON APPAREL: The HS Student Council has new Holton Apparel, sizes ranging from 6 – 12 youth, Adult Small to 2XL. Check out our store! The Store will be open EVERY FRIDAY, during HS Lunch (11-11:20 am). If you need anything when the store is not open, please contact Mrs. Goyings in the HS office.
RAK: Meetings are EVERY FRIDAY after school, Meet in the Reflection Rm after school.
COLLEGE CORNER:
Sign-up for Rep Visits is outside Ms. Smalec's office
CAMPUS TOURS:
Ferris State University October 30th. Applications are outside of Ms. Smalec's office and are due October 23rd.
TUTORIAL SCHEDULE:
Monday: Behm Rm. 115, Tuesday: Wharton Rm 114, Wednesday: Schulz Rm 116, Thursday: Galy-Veldman Rm 119
TESTING CENTER TUESDAYS & THURSDAYS! Tuesday: Mrs. Galy-Veldman Rm 114 and Thursday: Mr. Wharton Rm 114
Calendar
Calendar

‹

October

2019

›

S
M
T
W
T
F
S
1
2
3
4
5

Oct 5

12:00 PM to 9:00 PM

Holton Youth Football Game

Location:

Red Devil Stadium

6
7
8
9
10

Oct 10

Elementary Parent Teacher Conferences

11
12
13
14
15
16
17

Oct 17

Half Day of School All Students

MS/HS Parent Teacher Conferences

18
19
20
21
22
23
24
25
26
27
28

Oct 28

7:00 PM to 8:00 PM

29
30
31
Upcoming Events
Half Day for All Students