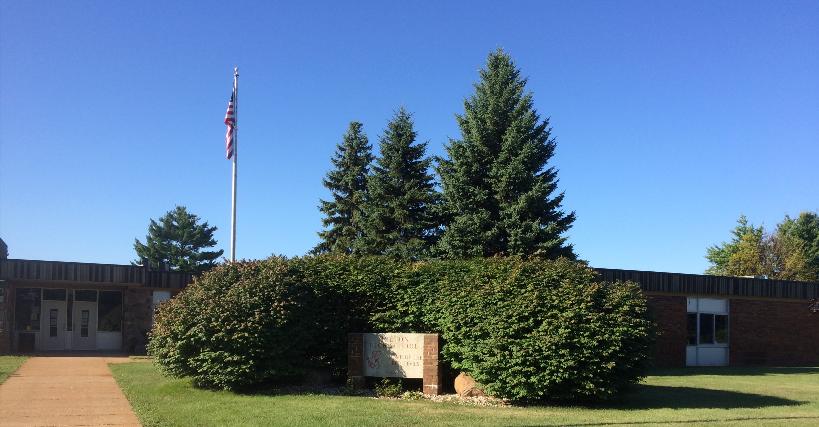 Welcome To

Holton High School
High School Daily Announcements
February 3, 2023
CONGRATULATIONS: to the JV/VARSITY GIRLS BASKETBALL TEAMS for their WINS over the Hesperia Panthers last night. Way to go ladies! On Holton!
STUDENT SECTION: THEME --USA ! JV/VARSITY BOYS BASKETBALL GAME! Tuesday, February 7th. Game Time: JV 5:30pm and Varsity 7pm. Holton vs White Cloud.
FOOD DRIVE: People facing hunger in Michigan are estimated to report needing $556,819,000 more per year to meet their food needs. No matter the value, donations are always a step in the right direction. The National Honor Society and the Holton Community Center are asking for some love and support. It is our time to support local families with food and personal hygiene products. Our competition will be between 1st hour classes with a donut party on Feb 15th for the winning class. Please help feed our community.
SNOWCOMING SPIRIT DAYS: Monday - Friday, 2/6/23 2/10/23
MONDAY: Pajama Day
TUESDAY: Dress to Impress
WEDNESDAY: Beach Day
THURSDAY: Superhero Day
FRIDAY: Black Out
SNOWCOMING GAME: Friday, February 10th. Game Time: JV 5:30 pm and VARSITY 7pm. Holton vs Shelby. SNOWCOMING FESTIVITIES will be between the games.
SNOWCOMING 2023 REPRESENTATIVES - Freshman - Keon McMillan and Alyssa Ruiz, Sophomores - Seth Erickson and Kendahl Swenson, Juniors - Tanner Steffens and Natalie Wiseman, Senior King and Queen Representatives - Pedro Linhares, Teagan Bayne, Jaiden Klaus, Ethan Legard, Kate Conzemius, Courtney Boes, Raelyn Kowalski and Kaylee Petersen.
SNOWCOMING DANCE: Saturday, February 11th. Dance will be in the Fitness Center from 7pm - 10pm. Guest Passes available on the office window. All GUEST PASSES MUST be returned by Wednesday, February 8th. Tickets will be $15 per person or $25 per couple and will be ON SALE during HS Lunches starting Monday, February 6th. - 10th. Advance purchase required!
HS BOYS GOLF SIGN-UPS: are on the office window. If you would like to participate on the boy's golf team this spring sign up. Any questions see coach Wagenmaker.
HS GIRLS SOFTBALL: Softball Open Gym has started and will be offered every Sunday from 12:00-2:00pm in the elementary gym.
HS BOYS BASEBALL: Baseball Open Gym has started and will be offered every Sunday from 12:00-2:00pm in the HS gym balcony.
COLLEGE ADVISOR: Ben Spadafore
HS TUTORIAL: Monday, Mrs. Behm Rm 115, Tuesday, Mrs. Schulz Rm 116 or Mrs. Galy-Veldman Rm 119, Thursday, Mr. Wharton Rm 114. 2nd buses passes are available.
TESTING CENTER: Monday's Mr Wharton, Rm 114 and Thursday's Mrs Veldman Rm 119
PLEASE CHECK FREQUENTLY just click on the News Link or the Facebook Link for all updated information. Districts Main Page:http://www.holtonschools.com
STUDENTS THAT ARE DRIVING TO SCHOOL: MUST have a parking PERMIT! Permits are available in the office, please see Mrs. Goyings. PERMITS are $1 dollar and are REQUIRED for all students who drive to school.
REQUIRED All students parents are required to do demographic updates in powerschool. Emergency cards & paper forms will not be sent home so it is very important that information & forms are updated and completed in Powerschool. To Login go to the www.holtonschools.com website scroll to bottom of page and choose Powerschool. Once you login, go to Demographic Update (lower left of the screen) and Complete Steps to update current information and complete all the forms (Handbook, concussion, media consent etc.). Be sure to include an email address! Click Submit once completed. If you are having trouble logging on please contact the MS/HS office.
MS Office: Amy Younts 231-821-1786
HS Office: Denise Goyings 231-821-1726
Calendar
Calendar

Previous

February

2023

Next

S
M
T
W
T
F
S
1

Feb 1

3:30 PM to 6:30 PM

Bowling Away vs. Oakridge

5:30 PM to 8:30 PM

Wrestling Away at North Muskegon with Oakridge

2

Feb 2

5:30 PM to 8:30 PM

JV/V Girls Basketball Home vs. Hesperia

3

Feb 3

5:30 PM to 8:30 PM

JV/V Boys Basketball Away at Ravenna

4

Feb 4

9:00 AM to 6:00 PM

Wrestling Away at Orchard View (WMC Tournament)

5
6

Feb 6

3:45 PM to 6:45 PM

Bowling Away vs. Potters House

7

Feb 7

5:30 PM to 8:30 PM

JV/V Boys Basketball Home vs. White Cloud

5:30 PM to 8:30 PM

JV/V Girls Basketball Away at White Cloud

8

Feb 8

3:30 PM to 6:30 PM

4:20 PM to 7:20 PM

Quiz Bowl Away at Manistee HS

9

Feb 9

5:30 PM to 8:30 PM

JV/V Boys Basketball Away at Mason County Central

Location:

Mason County Central

10

Feb 10

JV/V Girls Basketball Home vs. Shelby

11

Feb 11

7:00 PM to 10:00 PM

Snowcoming Dance

Location:

HS Fitness Center

12
13
14

Feb 14

5:30 PM to 8:30 PM

JV/V Boys Basketball Home vs. Hesperia

15

Feb 15

4:20 PM to 7:20 PM

Quiz Bowl Away at Ludington HS

5:30 PM to 8:30 PM

JV/V Boys Basketball Home Vs. Chip Hills

16

Feb 16

5:30 PM

JV/V Girls Basketball Away at North Muskegon

17
18
19
20
21

Feb 21

5:30 PM to 8:30 PM

JV/V Boys Basketball Home vs. Manistee

22
23

Feb 23

5:30 PM to 8:30 PM

JV/V Boys Basketball Home vs. Shelby

24

Feb 24

5:30 PM to 8:30 PM

JV/V Girls Basketball Away at Manistee

5:30 PM to 8:30 PM

JV/V Girls Basketball Home vs. Hart

25
26
27
28

Feb 28

5:30 PM to 8:30 PM

JV/V Boys Basketball Away at North Muskegon
Upcoming Events
Luke Tyers
Dean of Students
Dustin DeBeau
Athletic Director
Family Engagement Specialist
School Hours
High School: 7:45am - 2:35pm
Half Day: 7:45am - 10:55am