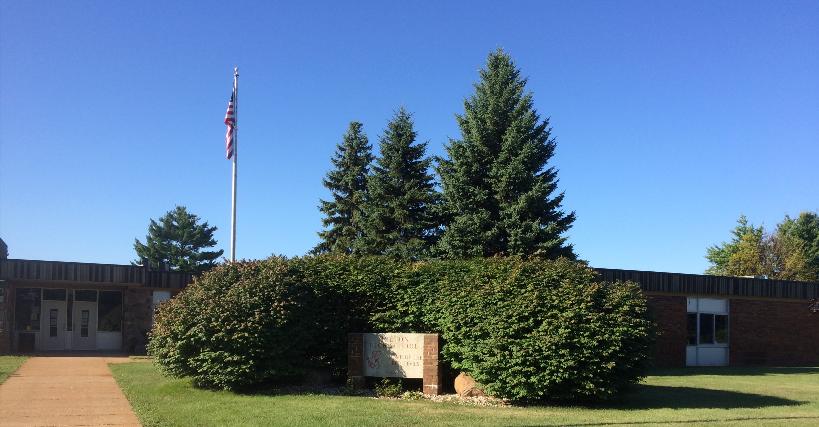 Welcome To

Holton High School
High School Daily Announcements
Good Morning!
January 26, 2022
CONGRATULATIONS: JV GIRLS BASKETBALL FOR THEIR WIN OVER THE NEWAYGO LIONS LAST NIGHT! WAY TO GO! ON HOLTON!
JUNIORS: PROM 2022 COMMITTEE: Please sign up if interested in helping in the planning of Prom! Sign-up outside the Library Door. Date of Prom: Saturday, April 23, 2022.
CLASS RINGS: This is a reminder that Jostens will be here to deliver your class jewelry at school during lunch on Thursday, January 27th. If you owe a balance, please make sure that it is paid in full prior to delivery day. If you plan to make final payment on delivery day at school, only cash (correct change please) and money order can be accepted. Checks cannot be accepted for final payment at school. Thank you.
VALENTINE'S DAY CANDY GRAMS: The HS NHS will be selling candy grams February 7-11. They will be sold at the middle school and high school lunches. Each candy gram will cost $1 and have two different options. One option will be an assortment of chocolate and the other an assortment of fruity flavored candy. Please see June Newell with any questions.
NERD CLUB: The next Nerd Club meeting will be held on February 8th. If you have a Nintendo Switch or controller, please bring it because we will be starting our Smash tournament.
STUDENTS & STAFF: Mrs. Thompson has a bunch of Dear Evan Hansen Tickets available for May 8th at 1PM for Broadway Grand Rapids. ALL ARE WELCOME TO JOIN! (This could also be a nice Mother's Day gift too!) Help fill our bus (charter) and join in! We have a great group started, but there's room for more. Contact Mrs. Thompson for more information. The music is lovely and the story is heartfelt. Note: This musical does involve some heavy themes, like depression and suicide. The story gives lots of opportunities to start good conversations.
STUDENTS: that have overdue library books please turn them in to Ms. Dana ASAP!
COLLEGE ADVISOR: Ben Spadafore
MUSKEGON COMMUNITY FOUNDATION: Dana Scott with the Muskegon Community Foundation will be presenting on Thursday at 10am in the library. Students need to Sign up using a Google form and will communicate the roster of students attending.
HS TUTORIAL:
Mondays In 115, Mrs. Behm, Tuesdays In 116, Mrs. Schulz or In 119, Mrs . Galy-Veldman, Thursdays In 114, Mr. Wharton. 2nd Bus Pass Available.
TESTING CENTER: Mondays: 114, Mr. Wharton & Thursdays: 119 Mrs. Galy-Veldman
STUDENTS THAT ARE DRIVING TO SCHOOL: MUST have a parking PERMIT! Permits are available in the office, please see Mrs. Goyings. PERMITS are $1 dollar and are REQUIRED for all students who drive to school.
REQUIRED All students need to have their parents update their demographic information in Powerschool. Emergency cards & paper forms will not be sent home so it is very important that information & forms are updated and completed in Powerschool. To Login go to the www.holtonschools.com website scroll to bottom of page and choose Powerschool. Once you login, go to Demographic Update (lower left of the screen) and Complete Steps to update current information and complete all the forms (Handbook, concussion, media consent etc.). Be sure to include an email address! Click Submit once completed. If you are having trouble logging on please contact the MS/HS office.
Holton Public Schools Back to School Plan 2021-22
Important information is available on the Districts Main Page:http://www.holtonschools.com
PLEASE CHECK FREQUENTLY just click on the News Link or the Facebook Link for all updated information.
MS Office: Amy Younts 231-821-1786
HS Office: Denise Goyings 231-821-1726
Calendar
Calendar

Previous

January

2022

Next

S
M
T
W
T
F
S
1
2
3
4
5
6
7
8

Jan 8

9:00 AM to 12:00 PM

9
10

Jan 10

6:15 PM to 7:00 PM

7:00 PM to 8:30 PM

11
12
13
14
15

Jan 15

9:00 AM to 12:00 PM

16
17
18
19
20
21
22

Jan 22

9:00 AM to 12:00 PM

23
24

Jan 24

7:00 PM to 8:30 PM

25
26
27
28
29

Jan 29

9:00 AM to 12:00 PM

30
31
Upcoming Events
Youth Basketball Camp

Time:

9:00 AM to 12:00 PM

No School- Teacher PD Day

No School- Mid Winter Break

No School- Mid Winter Break
Luke Tyers
Dean of Students
Jared Hudson
Athletic Director
Family Engagement Specialist
School Hours
High School: 7:45am - 2:35pm
Half Day: 7:45am - 10:55am