Dolly Parton's Imagination Library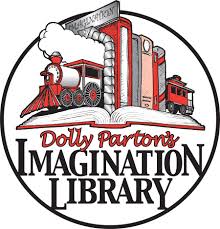 Holton Public Schools is pleased to announce an amazing partnership with the United Way of the Lakeshore and Dolly Parton's Imagination Library. This partnership will provide one children's book per month, mailed directly to your home in your child's name, from the month that they are born until the month in which they reach the age of 5. You must be a resident of Holton Public Schools to participate. This means that families may benefit from 60 new children's books mailed directly to their homes for children. We believe strongly in helping families prepare their children cognitively, socially, emotionally, and physically prior to the start of school, and this partnership will allow us to put high quality children's books in the homes of families in Holton Public Schools. Read Early, Read Often. The success of your children depends upon it!

In order for your children (age 0-5) to start receiving these free children's books, you must complete the official registration form and mail it to the address below. It will take approximately 8 weeks to begin receiving your free books in the mail.

United Way of the Lakeshore
P.O. Box 207
Muskegon, MI 49443-0207

You may also pick up official registration forms at the main offices of Holton Elementary School or the District Services Building. Forms will also be made available at the Holton Township Branch of the Muskegon District Library, as we strongly encourage families to continue to take advantage of the services that our local library has to offer. If you would rather complete the registration form and drop it at the office of either school building mentioned above, we will gladly get the registration forms to the United Way also.

After submitting the registration form, the only obligation to parents is that you notify the United Way of an address change should you request to still receive the free books for your children should you move, and secondly, commit to reading the children's book to your child when you receive it. Working together, we can help all of our children be successful readers who are prepared for school by age 5. For more information, please contact the United Way of the Lakeshore by calling: (231) 722-3134. We look forward to a very successful partnership!