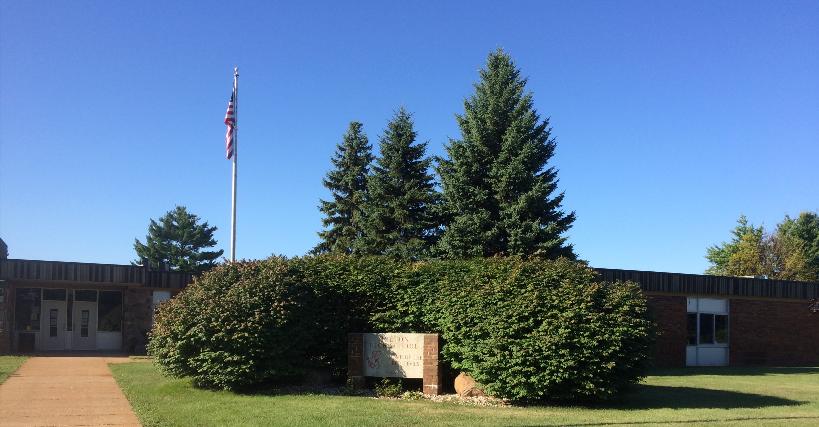 Welcome To

Holton Middle School
Middle School News
May 14, 2021
Testing Schedule: Wednesday, May 19th
6th and 7th grade- MSTEP- ALL students(testing ends at 2:15pm)
If transportation is needed contact the transportation office at 231-821-1707 or swright@holton.k12.mi.us
8th grade students remote learning.
There will be a football meeting on Monday, 5/17 at 2:00 PM in the cafeteria. Any 6-11 graders that are interested should plan on attending. Coach Smith will be in attendance to go over the summer schedule. If you cannot attend, please email jhudson@holton.k12.mi.us to receive a summer calendar
8th grade students: The HS Student Council is taking new applications for the 2021/22 school year. Applications are available in the office see Mrs. Goyings. Application Deadline May 17th.
Girls Basketball: Attention all 6-11 grade girls. There will be open gyms on Sundays (except Mothers Day) starting 5/3 from 5:30-7:00 at the MS/HS Gym. We will be having them until the end of the school year. If you have any questions, contact Mr. Hudson at jhudson@holton.k12.mi.us
LIBRARY BOOKS - GRADES 6- 11: All Library books need to be returned to the library by May 20th.
7th and 8th grade students: The Muskegon Career Tech Center is having a Career camp June 14th-17th. It is a great opportunity for hands-on career exploration. Check out the link for details! Career Camp
Middle School Students:
Do you like to solve interesting and challenging problems? Do you like to be creative and work with others? Do you like to work on projects that make a difference? Do you want to earn a good salary and enjoy job flexibility? Do you want to help others and change the world? -N.A.P.E.
A career in a STEM field might be right for you! STEM careers are careers that interconnect the fields of Science, Technology, Engineering and Math.
Some STEM careers include:
Architect
Biomedical Engineering
Computer Hardware Engineer
Conservationist
Forensic Scientist
Surgical Technologist
Web Developer
-To learn more about specific careers in STEM-To see Career Videos-To see careers with local employers Go to: Holton Careers Connections/STEM/Pathways
Interested in Upcoming Events?
DID YOU KNOW-there are helpful tips to help you prepare for an interview?
To learn more, check out the link: Did you know 5/3/21
If you have any questions about Careers - Check out the Holton Career Connections Google site for more information or contact your Career Specialist: Michelle Kuck- mkuck@muskegonisd.org
PROJECT FOCUS Below is the weekly schedule for the middle school afterschool program. If you have any questions contact Mr. Flores at cflores@truenorthservices.org
Mondays: 6th graders
Tuesdays: 7th graders
Thursdays: 8th graders
VIRTUAL AFTERSCHOOL TUTORIAL- We are offering virtual after school tutorials for middle school students. Mr. Wharton will also be hosting a virtual math tutorial for middle and high school students. Students/parents can find the zoom links below.
Middle School Tutorial 2:15-3:00
Monday - Mr. Bruggema Zoom Link
Tuesday - Mrs. Thompson Zoom Link
Wednesday - Mrs. Jackson Zoom Link
Thursday - TBA
Math Tutorial 3:15-4:15
Calendar
Calendar

Previous

May

2021

Next

S
M
T
W
T
F
S
1
2
3

May 3

6:00 PM to 7:00 PM

Special School Board Meeting

Location:

District Services Building or Virtual

4

May 4

4:00 PM to 5:00 PM

Policy committee Meeting

Location:

District Services Building - Virtual

5
6
7
8
9
10

May 10

6:15 PM to 7:00 PM

HEA Negotiations Meeting

Location:

District Services Building - Virtual

7:00 PM to 8:00 PM

School Board Meeting

Location:

District Services Building - Virtual

7:00 PM to 8:00 PM

11
12
13
14
15

May 15

8:00 PM to 10:30 PM

Prom

Location:

Holton High School - Outside

16
17
18
19

May 19

7:00 AM to 9:00 PM

20

May 20

5:00 PM to 7:00 PM

Kindergarten Round-Up

Location:

Elementary School

21

May 21

7:00 AM to 8:00 AM

8:00 AM to 9:00 AM

22
23
24

May 24

7:00 PM to 8:00 PM

25
26
27
28
29
30
31
Upcoming Events
Prom

Time:

8:00 PM to 10:30 PM

Location:

Holton High School - Outside

Kindergarten Round-Up

Location:

Elementary School
Erik Carlson

Principal
Luke Tyers

Dean of Students
School Hours
Middle School: 8:00am - 2:15pm
Half Day Release: 11:00am
Middle School office hours 7:00am-3:00pm