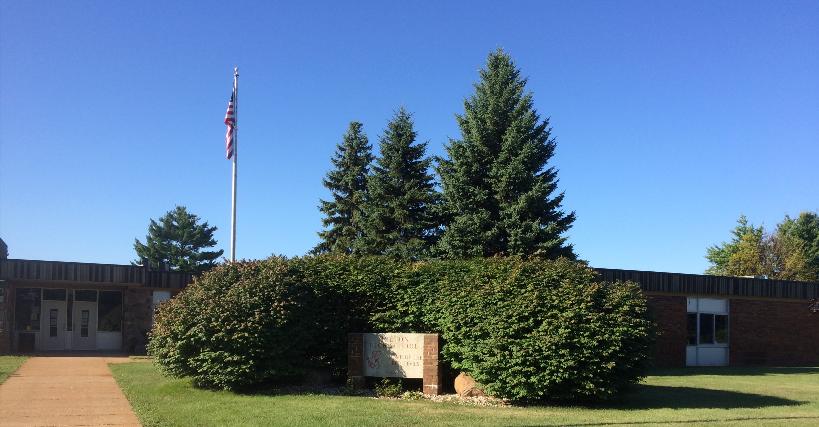 Welcome To

Holton Middle School
Middle School Daily Announcements
December 6, 2019
Good Morning!
NO Middle school after school tutorial today.
Monday - Felt
Tuesday - Stanhope
Thursday - Haak
No tutorial on Wednesdays (staff meetings) or Fridays
Attention students: If you would like to Ring Handchimes and Sing Christmas Carols on Dec. 19 for a luncheon event - contact Mrs. Thompson to be put on the list. She needs to know numbers by Friday!
The MS/HS Library is looking for help decorating its trees! Please consider donating hats, gloves, and hygiene items (soap, toothpaste, diapers, etc) to fill the trees. All the items collected by December 20th will be donated to the Muskegon Rescue Mission shelters.
Middle School Christmas Dance: Friday, December 13th, 2019 in the Elementary Cafeteria from 6:00-8:00pm. Bring 2 NEW winter accessories(hat, gloves, scarf etc.) or $5 for admission.
Audition packets for the MS/HS Play ANNIE are in the office. The audition date is Monday, December 16 at 2:45pm-4:00pm(or schedule an appointment with Mrs. Thompson for 12/17)
Middle School Girls Basketball: Open gym will be on Wednesday's from 6:30-8:00pm in the elementary gym.
RAK team meeting will be on Monday's afterschool in the Reflection room.
The HS Student Council has new Holton Apparel, sizes ranging from youth 6 – 12, to adult 2XL. Check out our store! The Store will be open on Friday's during HS Lunch (11-11:20 am). If you need anything when the store is not open, please contact Mrs. Goyings in the HS office to arrange an alternate time.
Reminder: Students are not allowed in the building after school unless supervised by an adult.
Calendar
Calendar

‹

December

2019

›

S
M
T
W
T
F
S
1
2
3
4
5
6
7
8
9
10
11
12

Dec 12

6:30 PM to 8:30 PM

13

Dec 13

6:00 PM to 8:00 PM

Middle School Christmas Dance

Location:

Elementary Cafeteria

7:00 PM to 8:00 PM

Holton Theatrics presents Annie

14

Dec 14

6:30 PM to 7:30 PM

Mother/Son Dance

Location:

Elementary Cafeteria

There will be a Mother/Son dance for students kindergarten - fifth Grade, in the elementary cafeteria on December 14 from 6:30 - 7:30. The cost is $10 per person. Tickets will not be for sale at the door, please purchase them in advance from Mrs. Robin in the elementary office.

15

Dec 15

3:00 PM to 4:00 PM

Middle School/High School Band Concert

16
17
18
19
20

Dec 20

Half Day for All Students

21
22
23
24
25
26
27
28
29
30
31
Upcoming Events
Middle School Christmas Dance

Location:

Elementary Cafeteria

Holton Theatrics presents Annie

Mother/Son Dance

Location:

Elementary Cafeteria

There will be a Mother/Son dance for students kindergarten - fifth Grade, in the elementary cafeteria on December 14 from 6:30 - 7:30. The cost is $10 per person. Tickets will not be for sale at the door, please purchase them in advance from Mrs. Robin in the elementary office.

Half Day for All Students