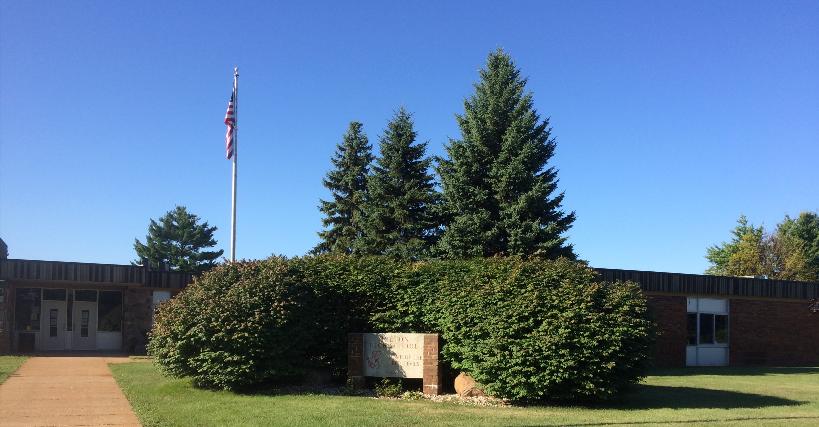 Welcome To

Holton Middle School
Middle School News
February 24, 2021
REMINDER: Thursday, March 4th is a Remote Learning half day of school for students.
Thursday, March 4th is Virtual Parent/Teacher Conferences for Middle and High School students.
Parents can sign up for virtual Parent/Teacher meetings using this link:
Holton MS/HS Spring 2021 Parent Teacher Conferences Sign-Up!
Middle School Yearbooks; Order forms are now available to purchase the 2020-21 Middle School Yearbook. Orders and money are due to the office by Wednesday, March 31st. The cost is $10. Order forms are available in the Middle School office and via the link below.
2020-21 Holton Middle School Yearbook Order Form
6-11th Graders: TODAY, February 24th, Ms. Smalec will send out an email with some College Trivia Questions. Complete the survey questions by 11:59pm on February 24th, and you will be entered to win a Hydro Flask or a Comfy sweatshirt blanket!
MIDDLE SCHOOL STUDENT COUNCIL: If you would like to be apart of the MS Student Council this year, pick up a MS student council petition from the board outside Mr. Bruggema's room. Completed petitions will be due back by Wednesday- Feb. 24 to Mrs. Wagenmaker.
Interested in BOWLING??? Northway Lanes and Brunswick are teaming up to host a youth bowling league. This is FREE and Brunswick pros will offer bowling instruction. See Mrs. Wagenmaker for information. This is a GREAT way to learn the game.
Holton Youth Softball- Girls in 6th, 7th or 8th grade interested in playing Holton Youth Softball this spring please fill out the form in the link below:
Holton Youth Softball Registration
MS Wrestling Practice has started. Students interested should have a physical on file with the school and will need to be pre-screened prior to practice each night. Masks are required. If you have any questions please contact Coach Varela at avarela2356@gmail.com
Middle School students interested in participating in Middle School Track this spring please complete the form below:
MS Track- https://forms.gle/GCj8E67AJqTRZZRu6
PROJECT FOCUS Our middle school afterschool program is up and running and is still looking for more students to join(applications are available in the Middle School Office). Below is the weekly schedule and if you have any questions contact Mr. Flores at cflores@truenorthservices.org
Mondays: 6th graders
Tuesdays: 7th graders
Thursdays: 8th graders
VIRTUAL AFTERSCHOOL TUTORIAL- We are offering virtual after school tutorials for middle school students. Mr. Wharton will also be hosting a virtual math tutorial for middle and high school students. Students/parents can find the zoom links below.
Middle School Tutorial 2:15-3:00
Monday - Mr. Bruggema Zoom Link
Tuesday - Mrs. Thompson Zoom Link
Wednesday - Mrs. Jackson Zoom Link
Thursday - TBA
Math Tutorial 3:15-4:15
Middle School Students:
Interested in learning more about careers in the Skilled Trades? Enjoy working with your hands, being creative and problem solving?
-To learn more about specific jobs or career videos go to this link on the Holton Careers Connections Site: Skilled Trades
Also, Did You Know It Is Important For You To Manage Your Technology? Employers want you to know these tips:
Go to the 2/23/21 Did you know? page to learn more!
Check out the Holton Career Connections Google site for more information or contact your Career Specialist: Michelle Kuck- mkuck@muskegonisd.org
IMPORTANT: Please return all completed forms to the office. Reminder- All students need to have their parents update their demographic information in Powerschool. Emergency cards & paper forms will not be sent home so it is very important that information & forms are updated and completed in Powerschool. Login to ParentPortal at https://ps-ho.muskegonisd.org/public/ Contact our building secretaries if you need a new ParentPortal letter for login instructions. Once you login, go to Demographic Update(lower left of the screen) and Complete Steps to update current information and complete all the forms(Handbook, concussion, media consent etc.). Be sure to include an email address! Click Submit once completed.
*If you need a student Gmail or Powerschool ID and password reset for your Holton student, please email tlpeters@holton.k12.mi.us
Please contact the main office at 231-821-1786 if you have any questions.
Please see the Main page of the Holton Public Schools website for further updates and details.
Calendar
Calendar

Previous

February

2021

Next

S
M
T
W
T
F
S
1
2
3
4
5
6
7
8
9
10
11

Feb 11

No School - Mid Winter Break

12

Feb 12

No School - Mid Winter Break

13
14
15

Feb 15

No School - Mid Winter Break

16
17
18
19
20
21
22

Feb 22

7:00 PM to 8:00 PM

23
24
25
26
27
28
Upcoming Events
Negotiations Committee Meeting

1/2 Day - MS/HS Conferences

1/2 Day - Elementary Conferences