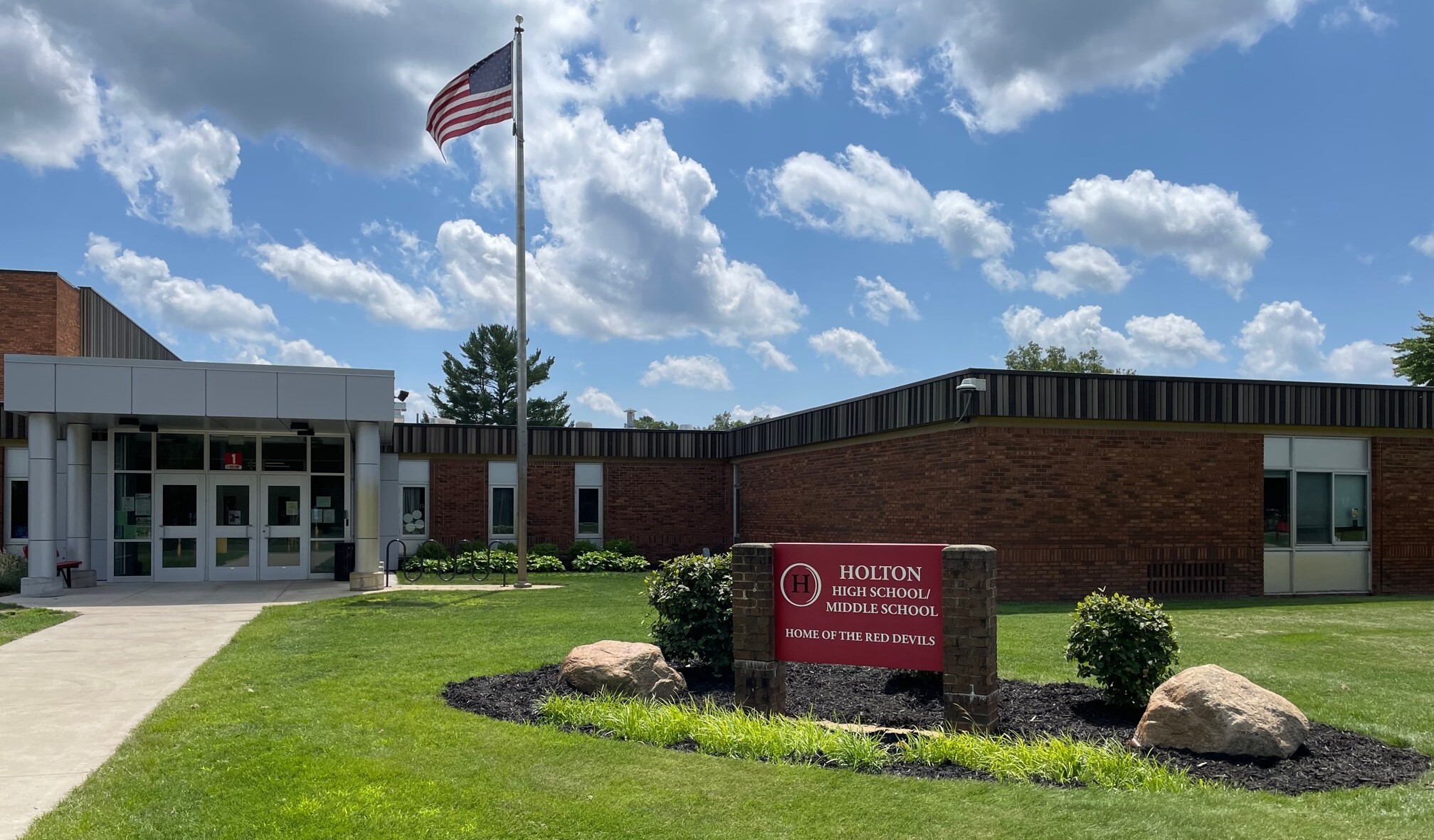 Middle School News
November 27, 2023
Mark your calendar! We are hosting a STEM night event on Thursday, November 30th from 4-6 pm providing interactive stations for our students and their families including: Esports Presentation, Bottle Rocket Challenge, Design Challenge, and Guest Speaker session.
Popcorn Sale! Popcorn and brownies will be on sale for 50 cents during all lunches on Fridays.
REMINDERS: *Students-backpacks are not allowed in the classroom. Please keep them in your locker.
*Coats and blankets are not allowed in classrooms. Please keep them in your locker.
*Per the student handbook, students are not allowed in the building after school unless supervised by a coach, advisor, or staff member.
Middle School Project FOCUS - Registration Packets are available outside of the office. We will meet in the library Monday-Thursday, 2:35-5:05 p.m. Applications can be turned back into the office.
Middle School After School tutorial is in Mrs. Stanhope's classroom today. This is an opportunity for students to get extra help and provides a quiet place to study. 2nd bus passes can be given. The weekly schedule is: Monday- Mrs. Stanhope, Tuesday- Mr. Baker, Thursday- Mrs. Mayse
IMPORTANT: Parents must update student demographics in your Powerschool Parent Portal(this can be found on our district website at www.holtonschools.com at the bottom of the page). We have transitioned all our forms to online so it is very important that this be completed. Please call the Middle School office if you need account login information or help with the process.
Calendar
Calendar

Previous

November

2023

Next

S
M
T
W
T
F
S
1
2

Nov 2

1/2 Day of School - Elem Conferences

3
4
5
6

Nov 6

4:00 PM to 6:00 PM

MS Boys Basketball Away at Whitehall

7
8

Nov 8

4:00 PM to 6:00 PM

MS Boys Basketball Home vs Hesperia

9
10
11

Nov 11

3:00 PM to 5:00 PM

MS Play "Pirates The Musical"

Location:

High School Cafeteria

12

Nov 12

3:00 PM to 5:00 PM

MS Play "Pirates The Musical"

Location:

High School Cafeteria

13

Nov 13

4:00 PM to 6:00 PM

MS Boys Basketball Away at Hart

14
15

Nov 15

4:00 PM to 6:00 PM

MS Boys Basketball Away at Ludington

16
17
18
19
20

Nov 20

4:00 PM to 6:00 PM

MS Boys Basketball Home vs Manistee

21

Nov 21

4:00 PM to 6:00 PM

MS Boys Basketball Away at Shelby

22

Nov 22

No School - Thanksgiving Break

23

Nov 23

No School - Thanksgiving Break

24

Nov 24

No School - Thanksgiving Break

25
26
27

Nov 27

4:00 PM to 6:00 PM

MS Boys Basketball Home vs Mason County Central

28
29

Nov 29

4:00 PM to 6:00 PM

MS Boys Basketball Home vs Whitehall

30
Upcoming Events
MS Boys Basketball Home vs Hart

Location:

High School Cafeteria

1/2 Day of School - Holiday Break
Luke Tyers
Dean of Students
School Hours
Middle School: 7:45am - 2:35pm
Half Day: 7:45am - 10:55am
Middle School office hours 7:00am-3:00pm